Description

Mechanical Feel Gaming Keyboard; 104 quiet keys designed for longevity, durability and responsiveness. The keyboard features a solid Aircraft-grade Aluminum and ABS construction with double-shot injection molded keycaps

The keyboard keys offer a mechanical keyboard feel with less resistance and a short key travel, they require less work to type and still deliver precise tactile feedback for a Flawless Gaming Performance

RGB LED Backlit Gaming Keyboard; K509 Redragon RGB LED Keyboard has 7 different colors (Blue, Green, Red, Cyan, Yellow, Purple, White, OFF). 4 backlight brightness levels and adjustable breathing speed
Ergonomic Waterproof Design; The PC Gaming Keyboard is built to withstand the average liquid spill. No matter how long you type or how intense your gaming marathons are, you are always comfortable
Backlit Anti Ghosting Keyboard; The Redragon K509 has 25 Conflict Free (n-Key Rollover); 11 multimedia keys. Comes with Full numeric keypad and a corrosion free USB connector for a reliable connection
PC Gaming Keyboard Compatibility: Windows 10, Windows 8, Windows 7, Windows Vista, or Windows XP, Limited Mac OS keyboard support
Specifications

| | |
| --- | --- |
| Size | ‎44.3 x 15.8 x 3.5 cm |
| Weight | 0.3 Kg |
| Backlighting | RGB |
| Keys | 104 |
| Anti Ghosting Feature | 25 n-key rollover |
| Multi Media Keys | 12 |
| Connectivity | Wired |
| Matrix | Mechanical Feels |
| Material | ABS |
What's In the Box?

1 X Keyboard
1 X User Manual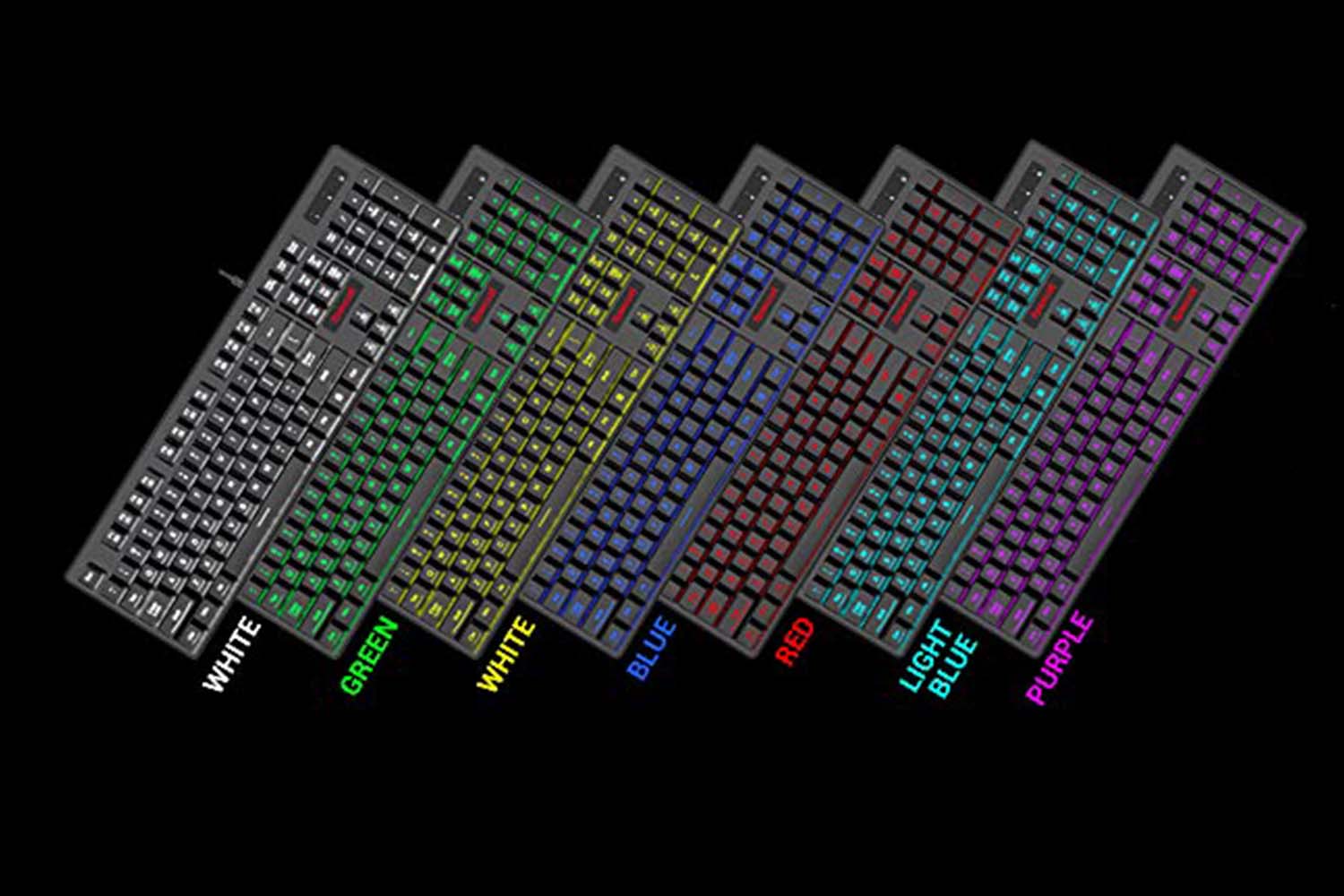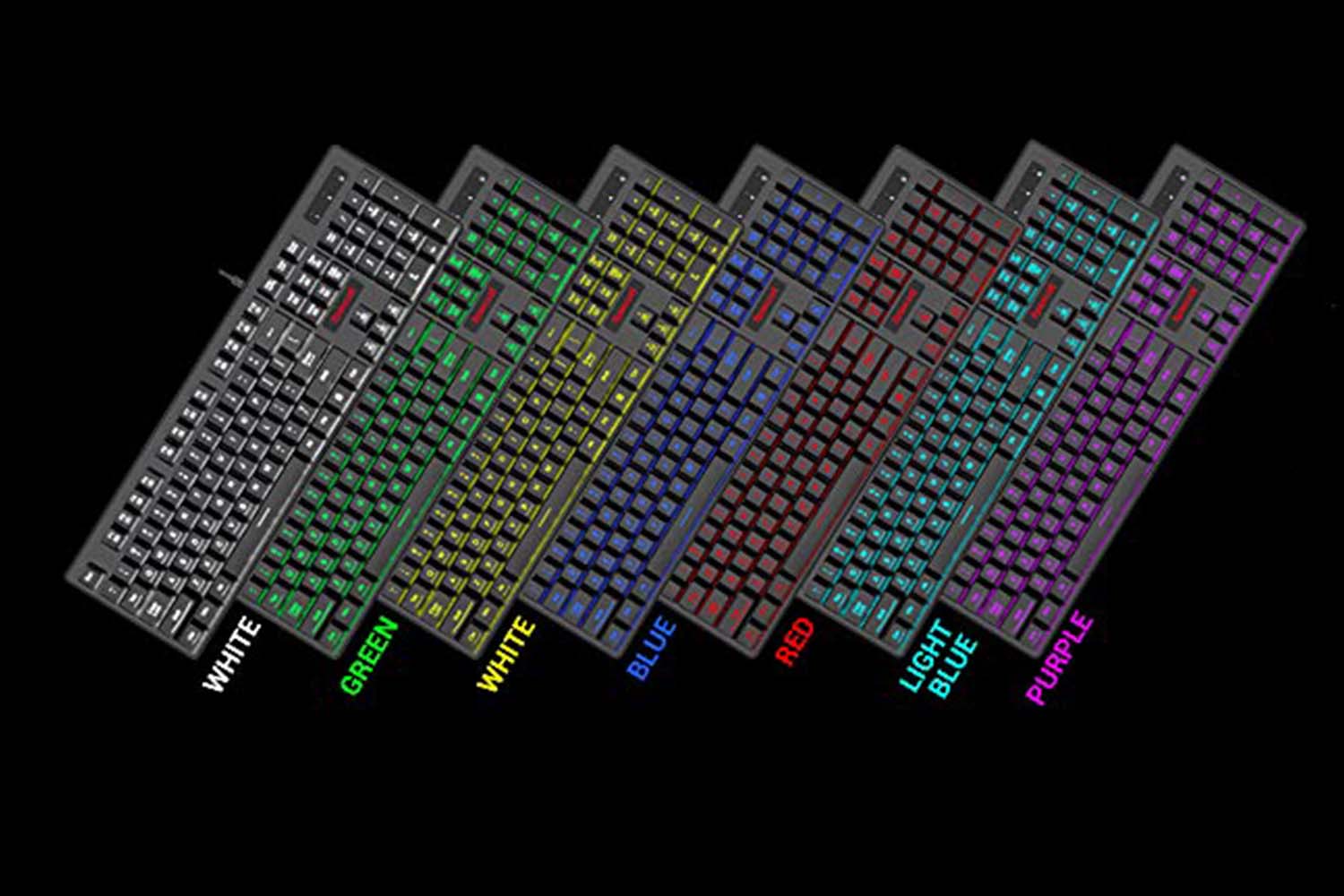 7 Backlight Mode
7 backlight color effects, 4 backlight brightness levels and adjustable breathing speed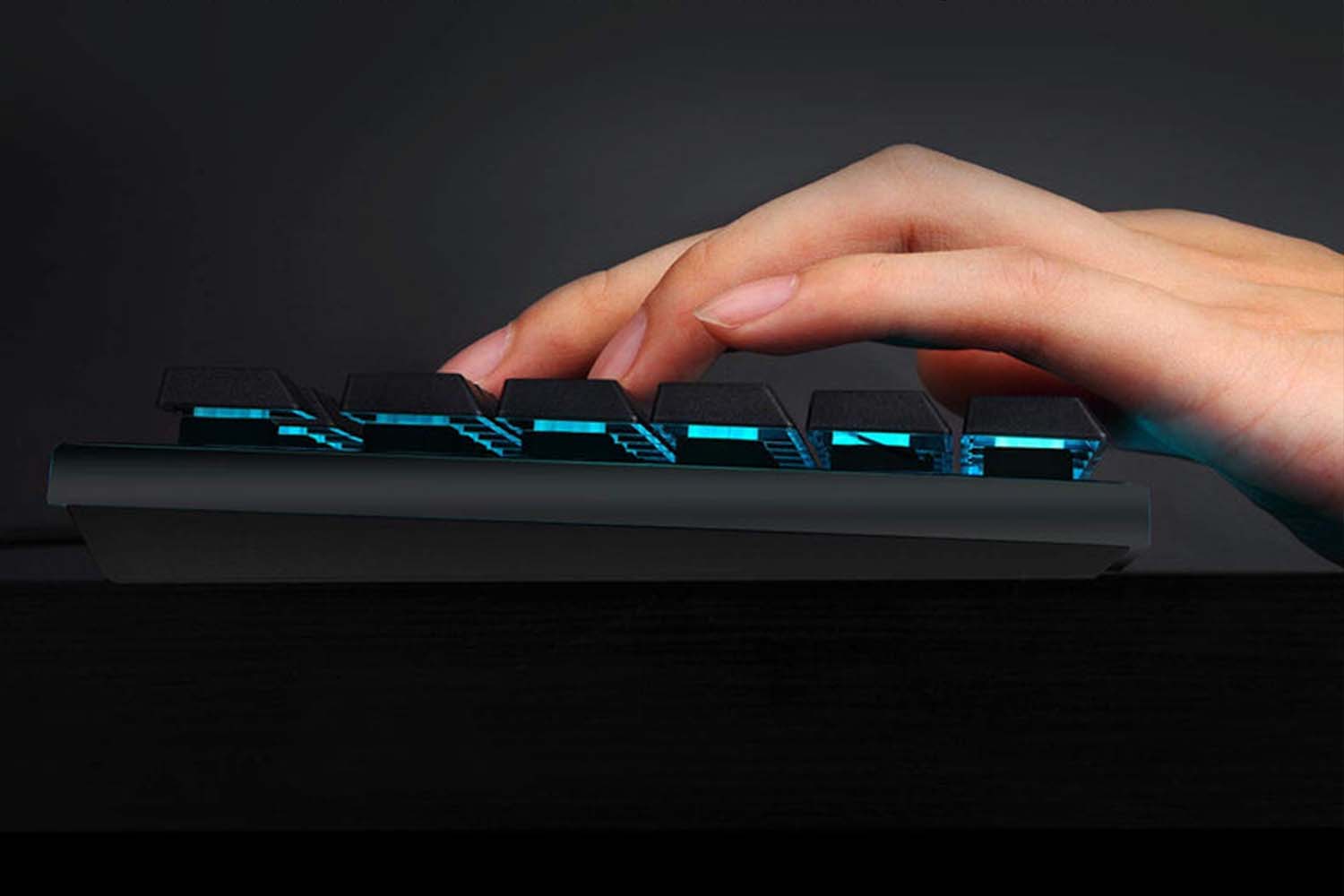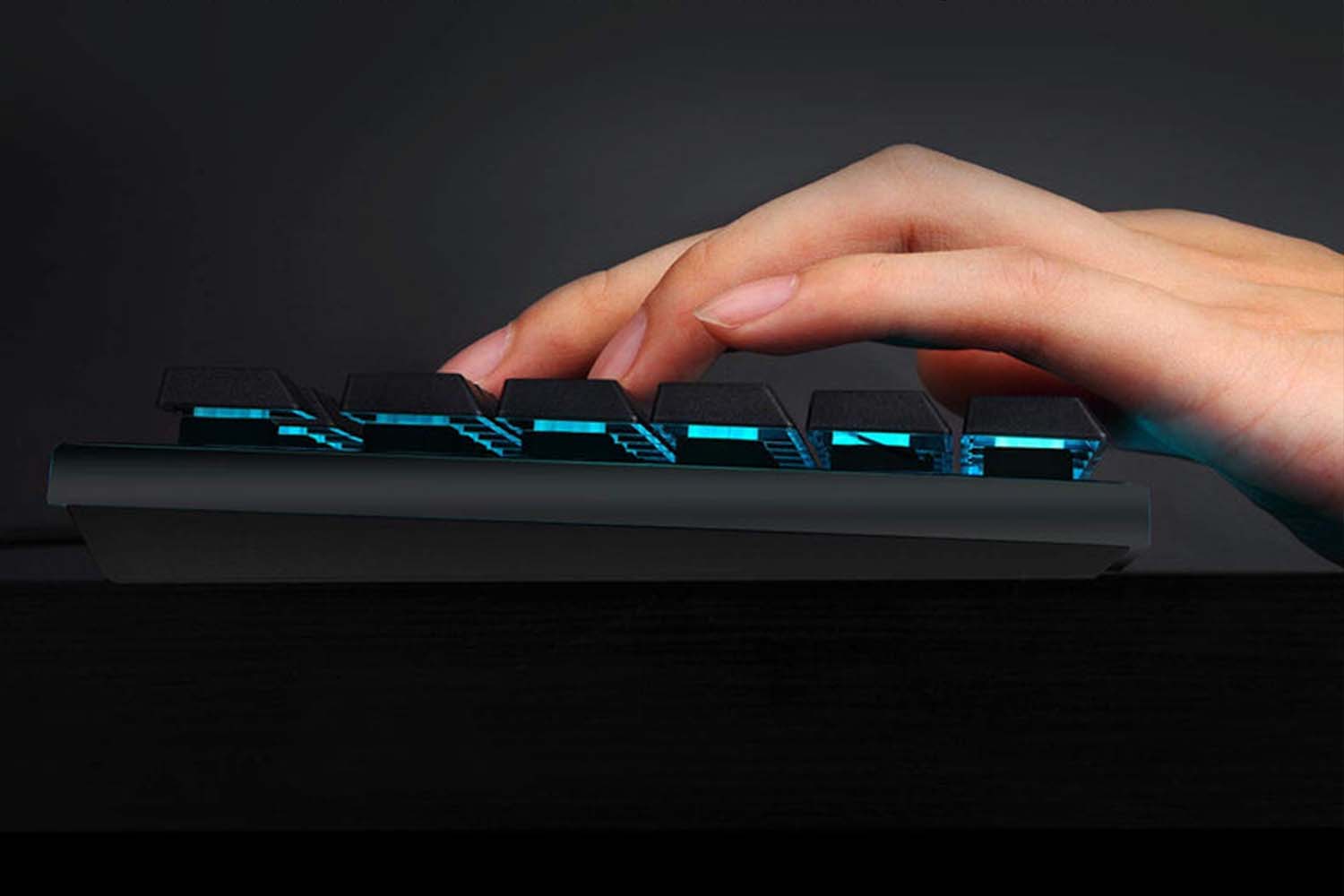 Low Profile Keyborad
104 key PC gaming keyboard with quiet low profile keys designed for longevity, durability and responsivenes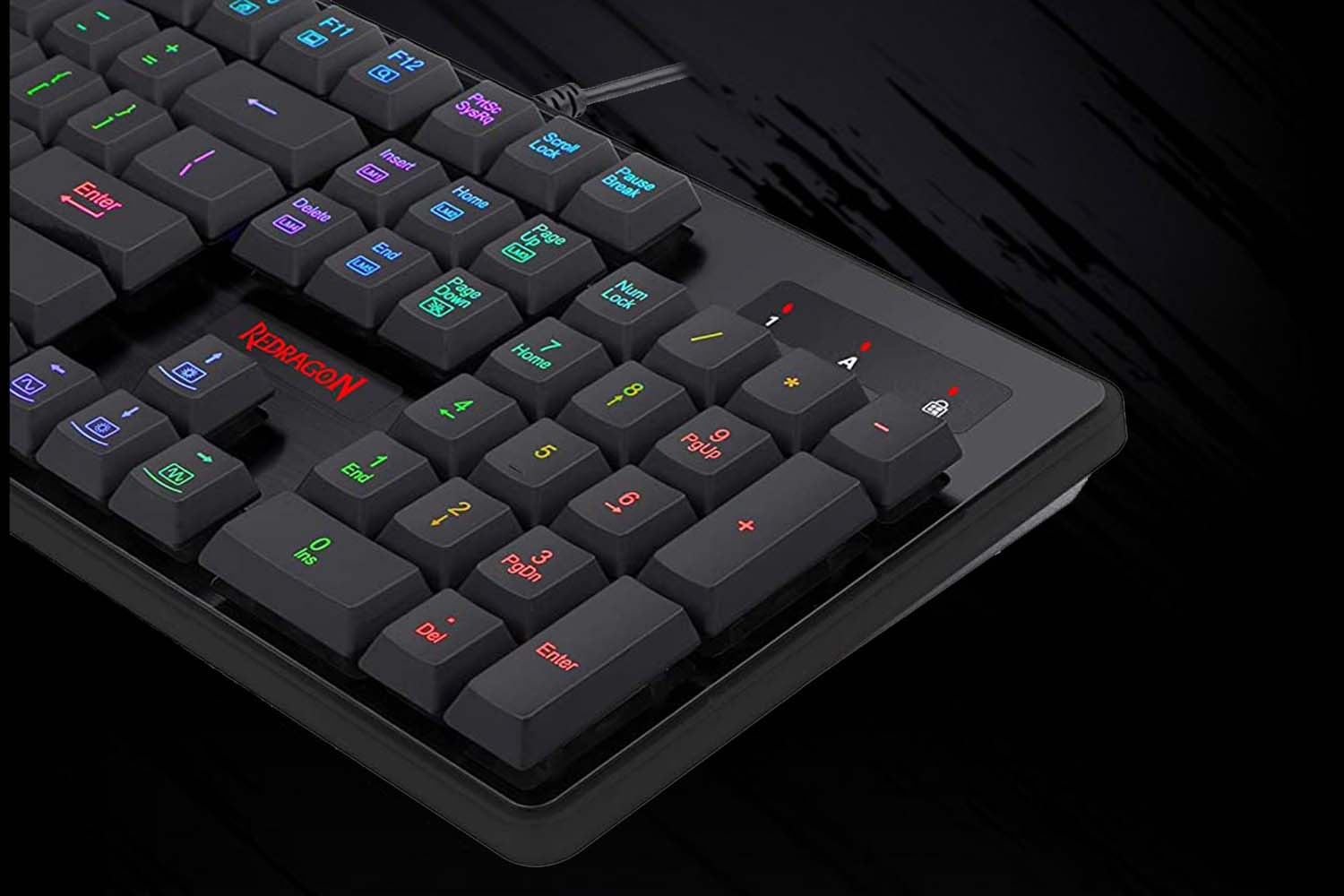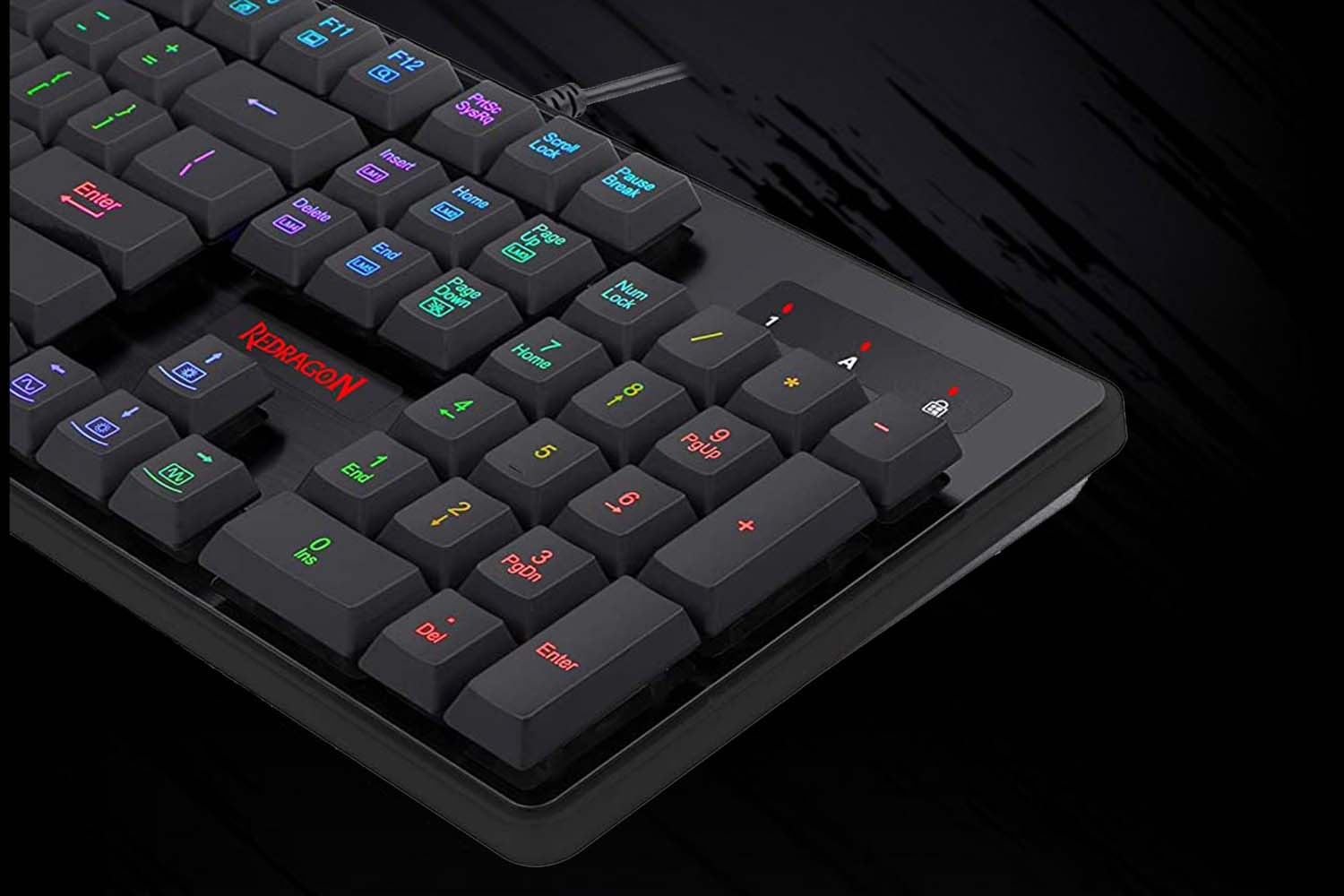 Thin and Quiet Keycaps
The keyboard is not only good for gaming it also has a great ergonomics and a space saving design delivering a pure, fluid gaming experience
Frequently Asked Questions (FAQs)
Function Introduction?

1. Installation: Plug & play, no need driver.
2. Keyboard interface: USB port, Full speed.
3. 25-Key roll-over: Q, A, Z, W, S, X, E, D, C, R, F;V, T, G, B, M, Space, Tab, Ctrl-L,
At-L, Shif-L, Up/Down/Left/Right arrows.

How RGB backlighting works?

1) FN+DEL, Neon mode in red, blue and green colours.
2) FN+INS, Spectrum mode in 7 colours.
3) FN+END, Enable or disable breathing mode of the backlight.
4) FN+HOME, static mode in one of 7 colours( red, green, blue, yellow, purple.
cyan, white).
5) FN+PGUP, static mode in one of 3 color se quence (red-blue-green, green red
-blue, blue-green-red ),
6) FN+PGDN, ON/OFF switch mode.

How Brightness adjustment?

1)FN+1, for brightness level +
2)FN+Į, brightness level –

How Backlighting speed adjustment can be done ?

1) FN+->, speed up.
2) FN+-, speed down.

How Win key lock function works?

Fn+ Win to disable WIN key and menu key. Repeat to unlock.