Description

[Advanced PenTech 3.0] Upgraded from PenTech 2.0 to PenTech 3.0, Inspiroy 2 art pad offers amazing precision & control over every line with no noticeable lag & wobble, just like a standard pen.

[Ergonomics Pen Design] The new digital stylus PW110 is improved designed with slimmer body, soft silicone grip & accessible side buttons for better ergonomics & comfort.

[Programmable Scroll & 3-Set Shortcut Keys] Unique scroll wheel & 3-Set 8-press keys can be customized to your favorite shortcut so that your creative work becomes smoother and more efficient. You also can change the setting for different apps.

[Mobile Friendly] Enjoy creating on your Inspiroy 2 and see your drawings and paintings come to life on your Android smartphone or tablet (OS version 6.0 or later).

[Multi-OS Compatibility] Inspiroy 2 pen tablet is compatible with Mac (MacOS 10.12 or later), PC (Windows 7 or later), Linux(Ubuntu) and certain Android devices (OS version 6.0 or later).

[Ultra Portable] The slim & compact design takes less desk space and makes it easy to carry between home, work and school. It can be easily packed in your laptop bag for on-the-go creation.

[Versatile Digital Canvas] Draw, sketching, editing images, taking notes, or signing documents on the computer couldn't be easier with a responsive pad and stylus. Inspiroy 2 can be used with the most creative software and many online learning applications and platforms.

[Easy to Set Up] Just connect the USB-C cable to your Mac or PC, download and install the driver then you're ready to go. Starting creation really is that easy and simple. It is also available for left-handed users.
Specifications

| | |
| --- | --- |
| Product Name | Inspiroy 2 Large |
| Model Number | H1061P |
| Color | Black |
| Pen Technology | |
| | 8 Programmable Press Keys |
| | |
| | |
| | 266.7 x 166.7 mm (10.5 x 6.56inch) |
| Working Area (Android Mode) | |
| | |
| | |
| | |
| | |
| | |
| | |
| | Windows 7 or later, macOS 10.12 or later, ChromeOS 88 or later, Android 6.0 or later, HarmonyOS 2.0 or later, Linux(Ubuntu 20.04 LTS) |
| | 352.5 × 208.7 × 7.5~9.5mm |
| | |
What's In the Box?

Inspiroy 2 L
Battery-free Pen
USB-C Cable
USB-C Adapter
Pen Holder PH04
Standard Nib x 10
Quick Start Guide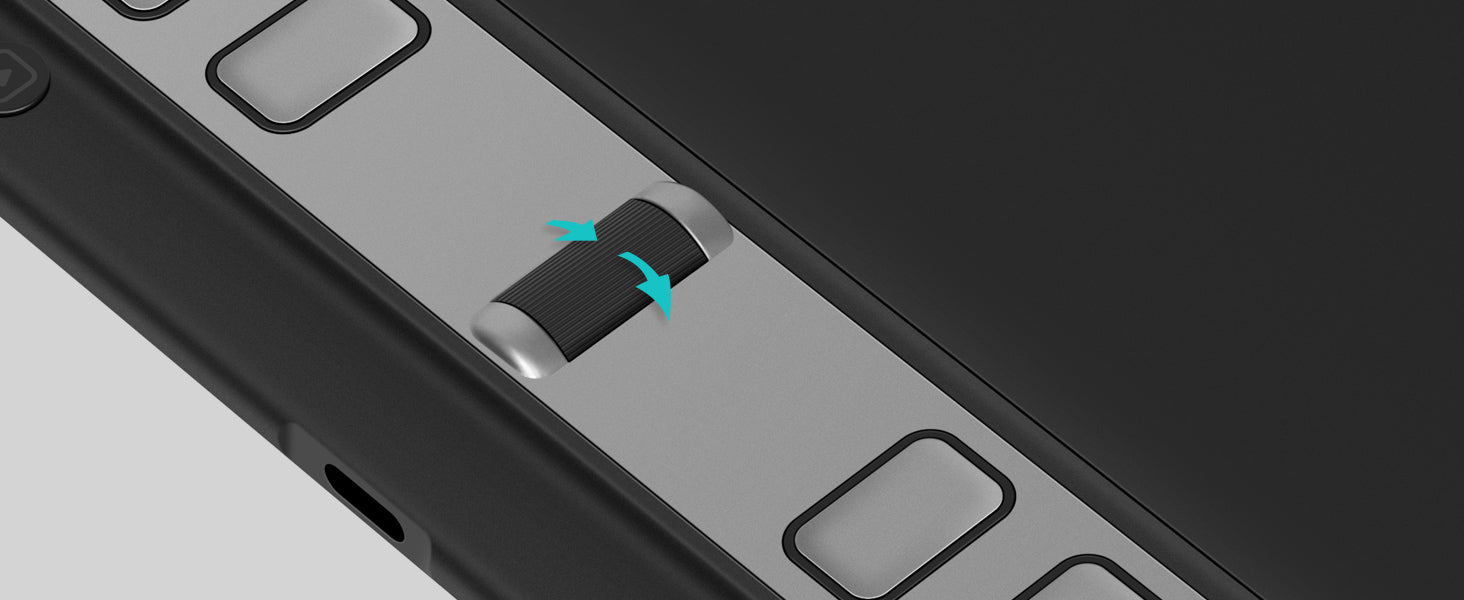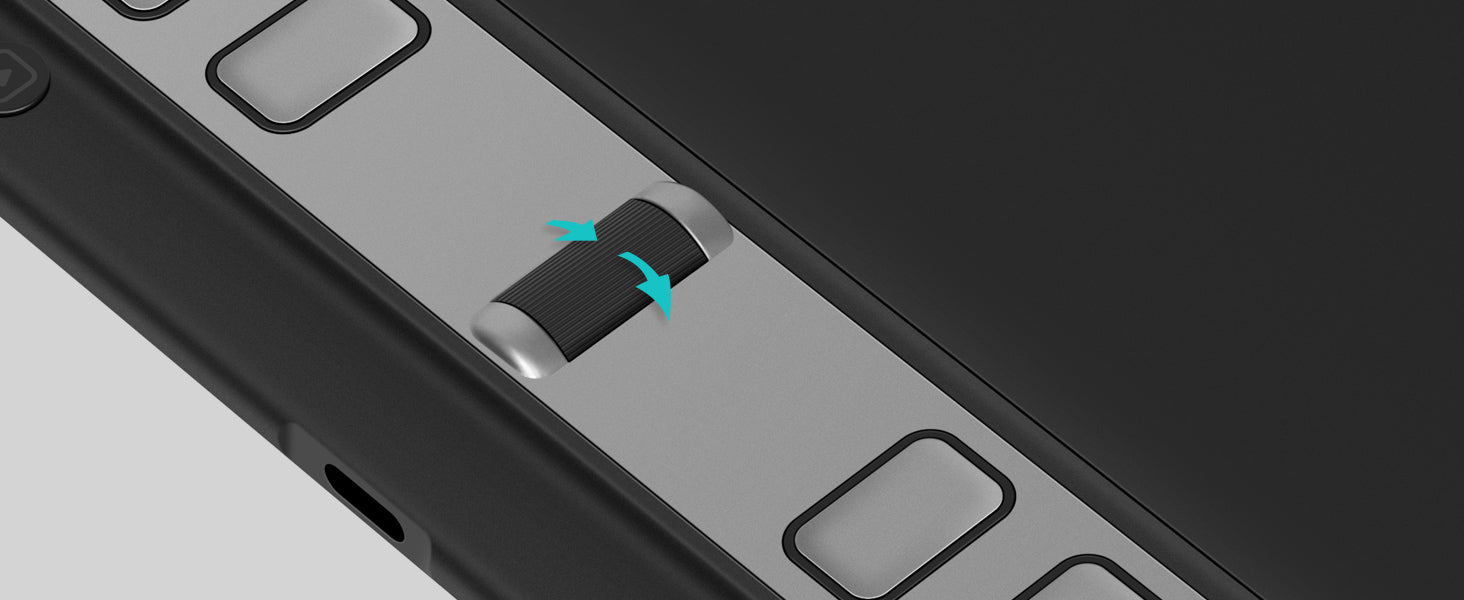 Scroll Into Efficiency
Adjust brush size easily with the intuitive scroll wheel and start painting quickly.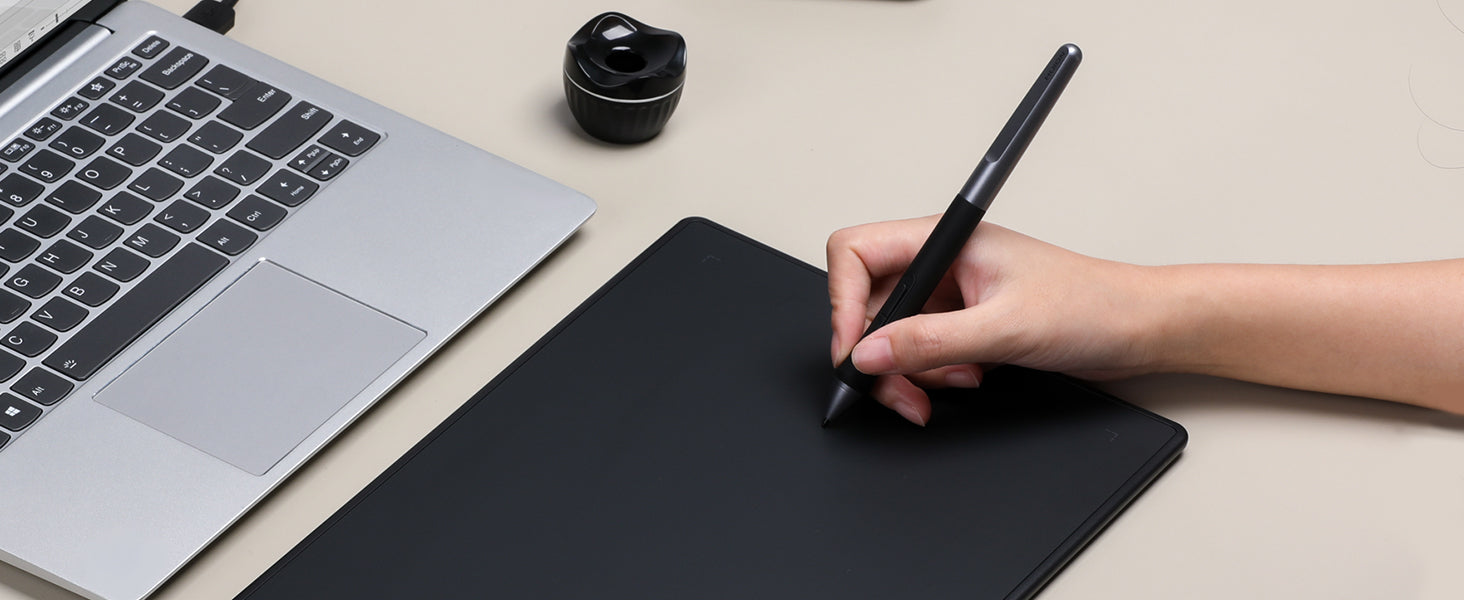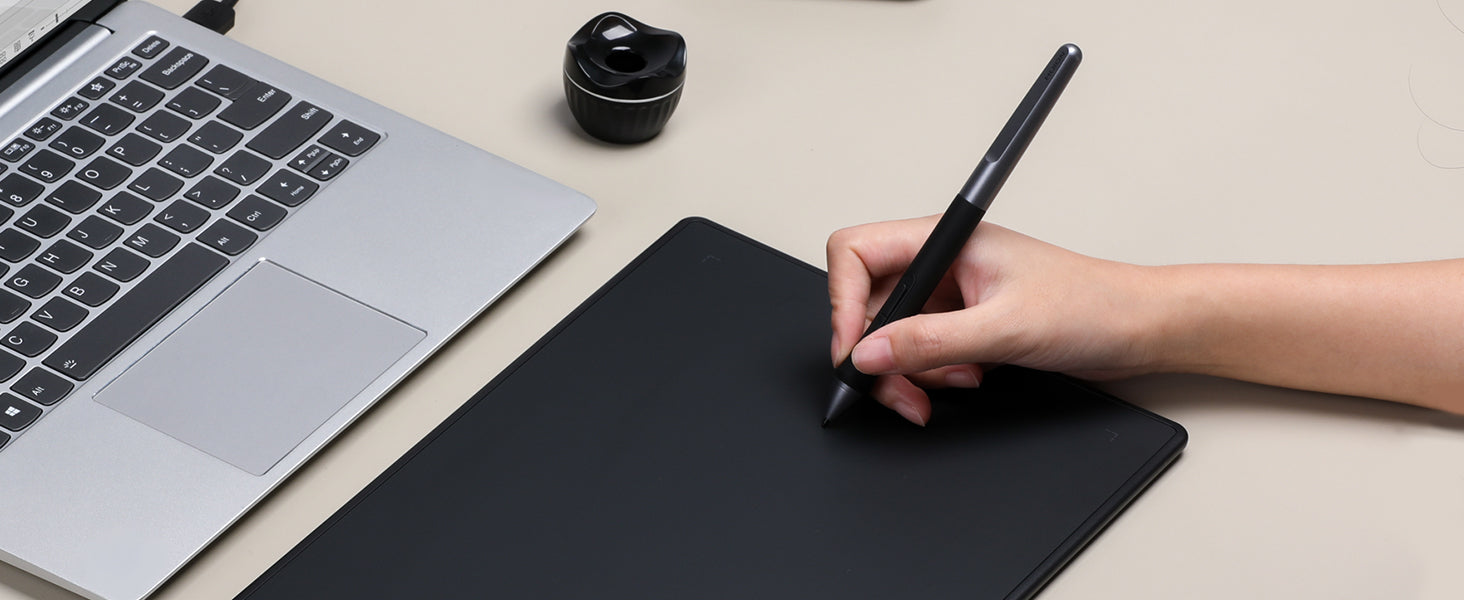 Write And Draw Like On Paper
Feel greater friction and bring a paper feel when you draw and write on Inspiroy 2.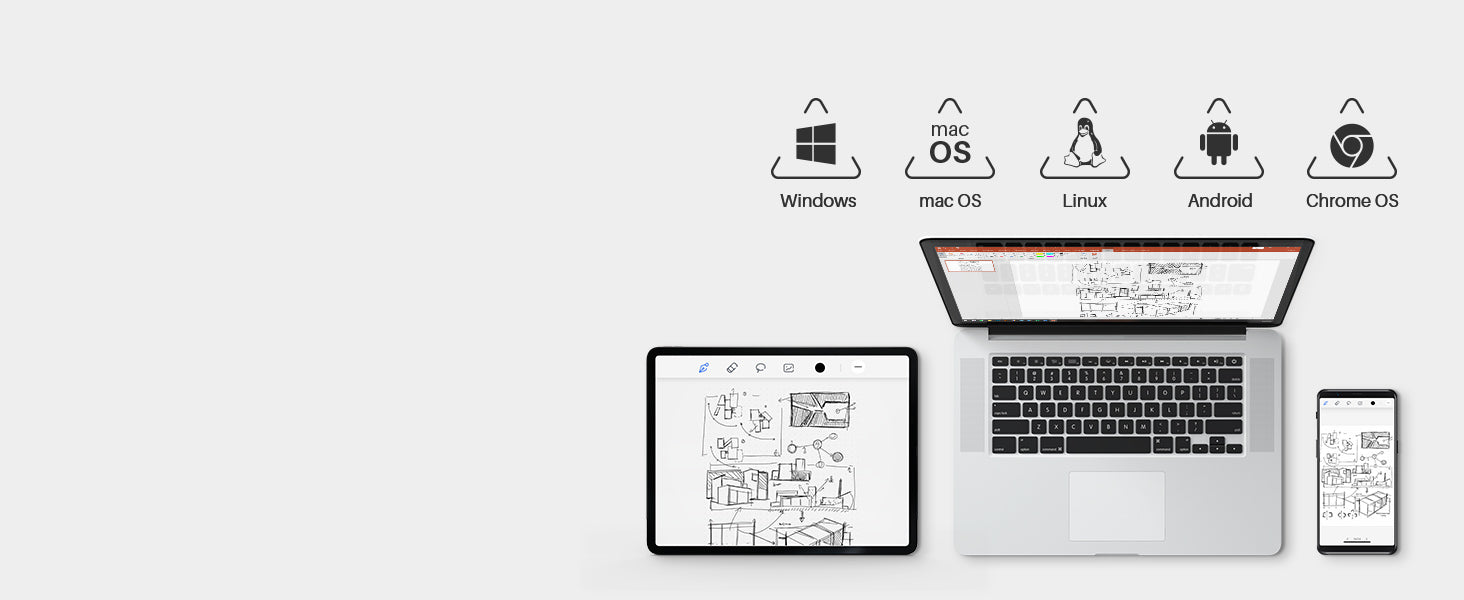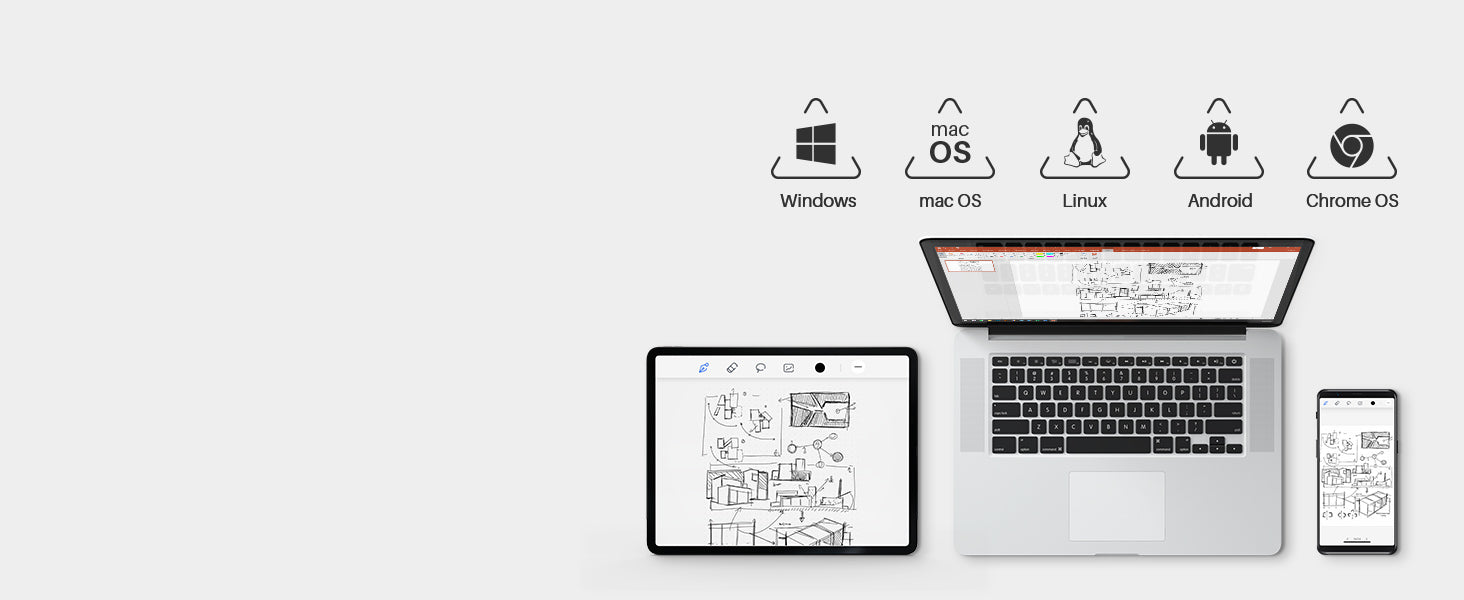 Connect to Your Favorite OS
Works with Mac, Windows, Linux PC, ChromeOS 88 or later as well as certain Android phones & tablets.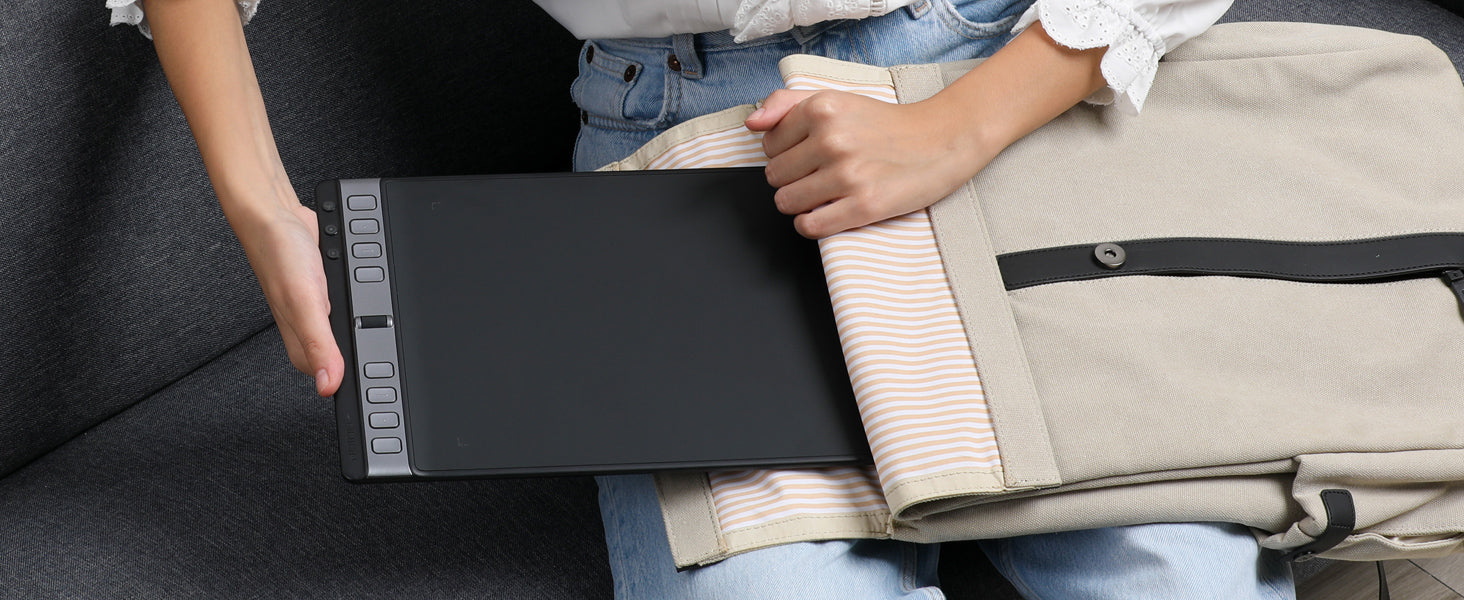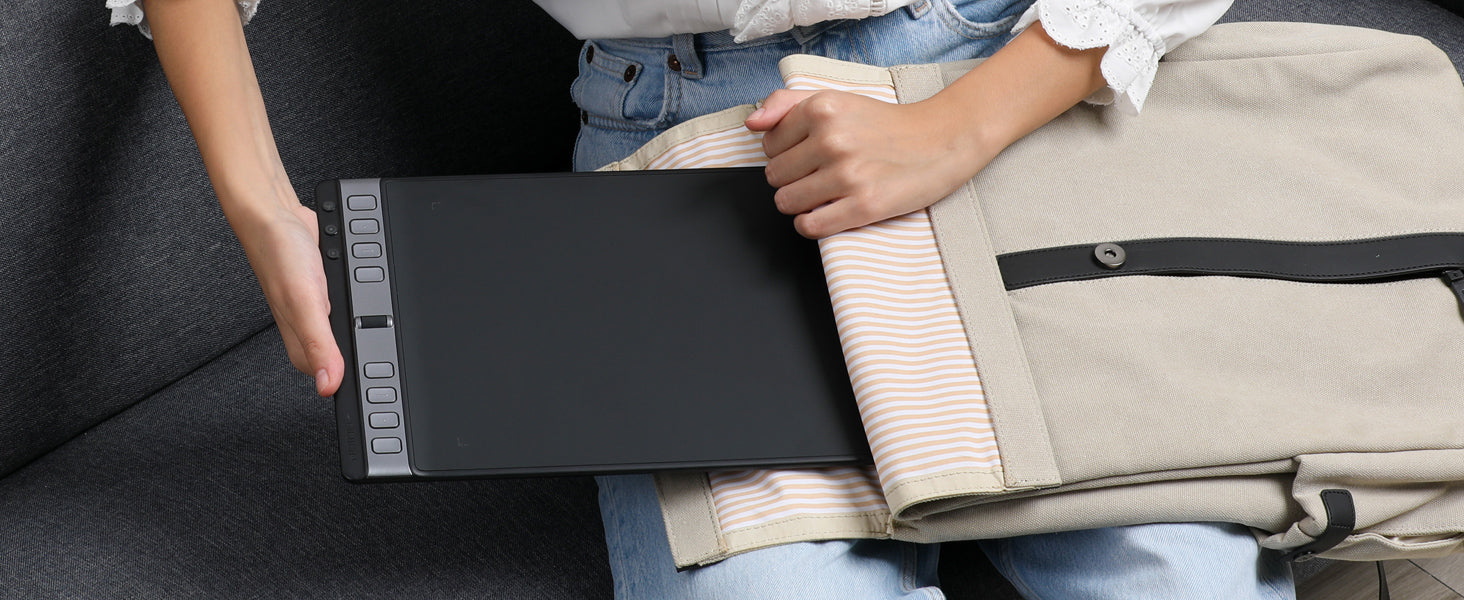 Compact & Slim Design
You can easily pack it in your laptop bag and brought it to the coffee shop for on-the-go creation.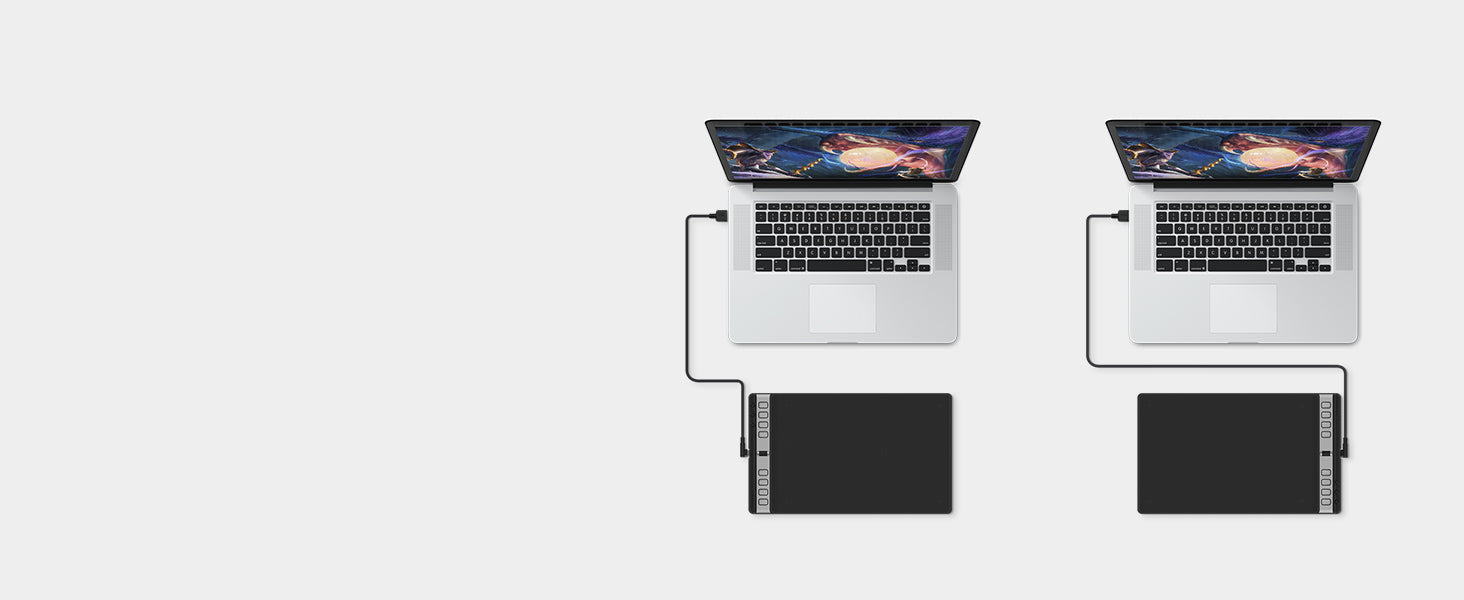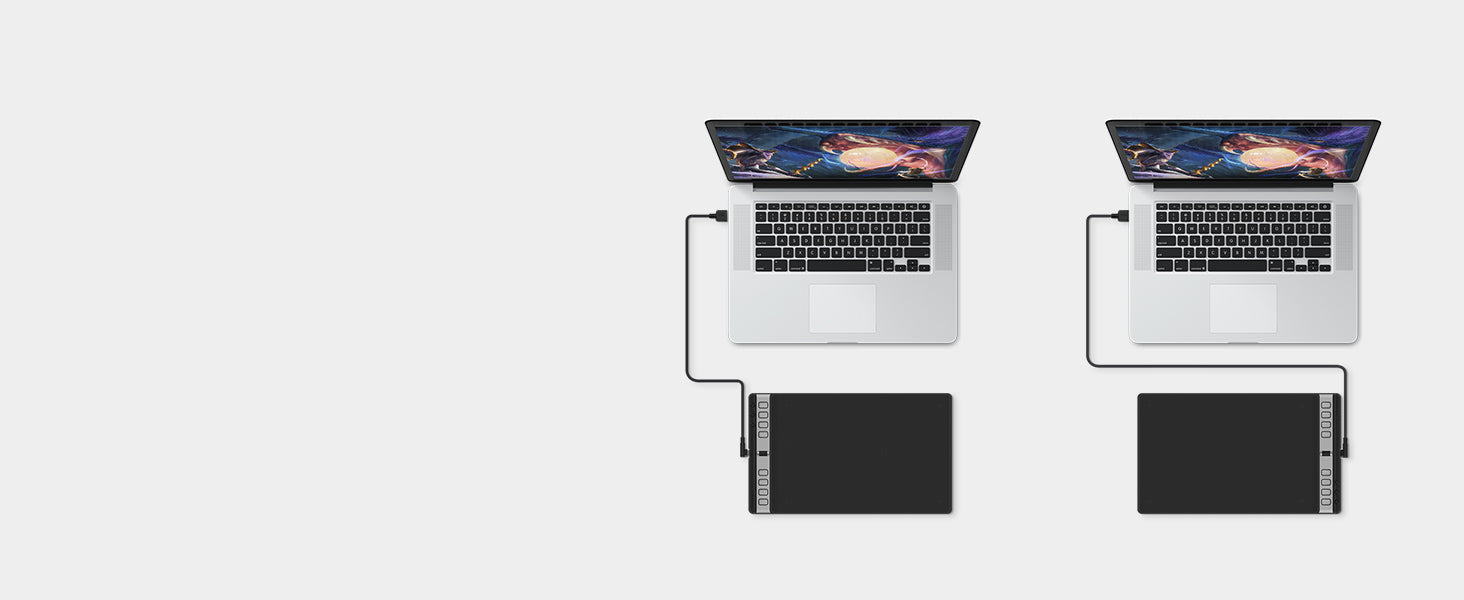 Available for Left-handed Artists
The press keys and Scroller are placed symmetrically, you can adjust the tablet 0°~180°.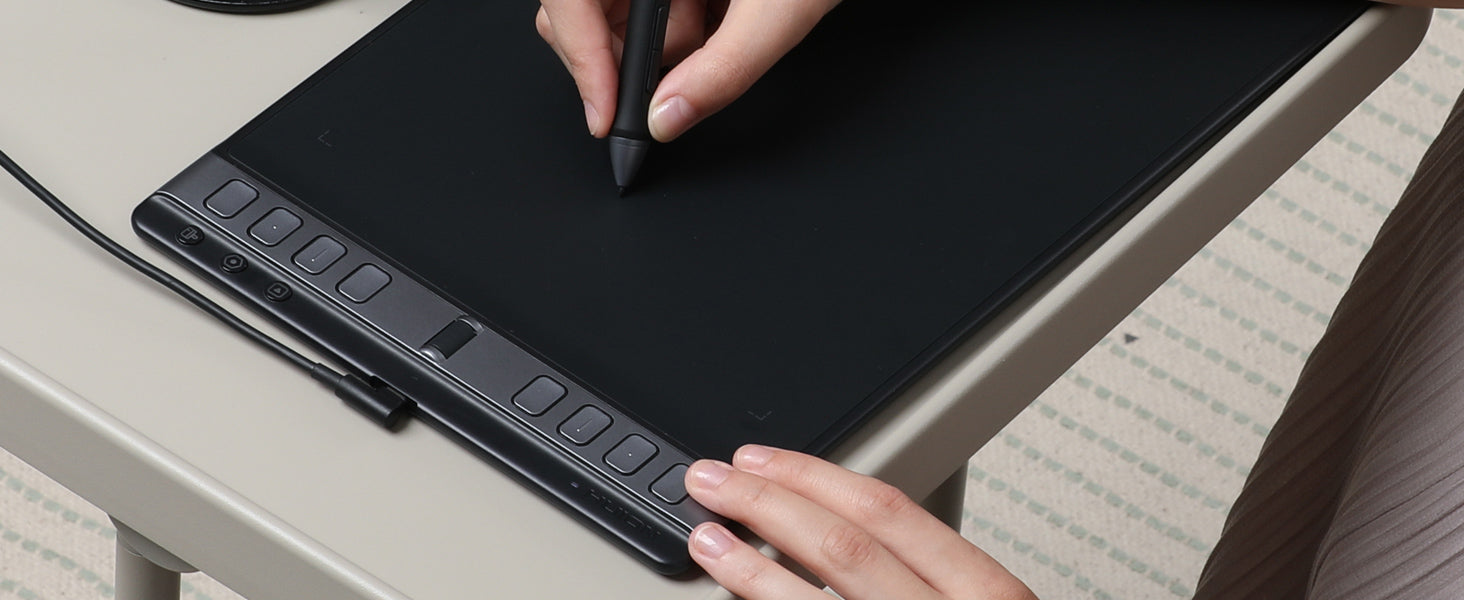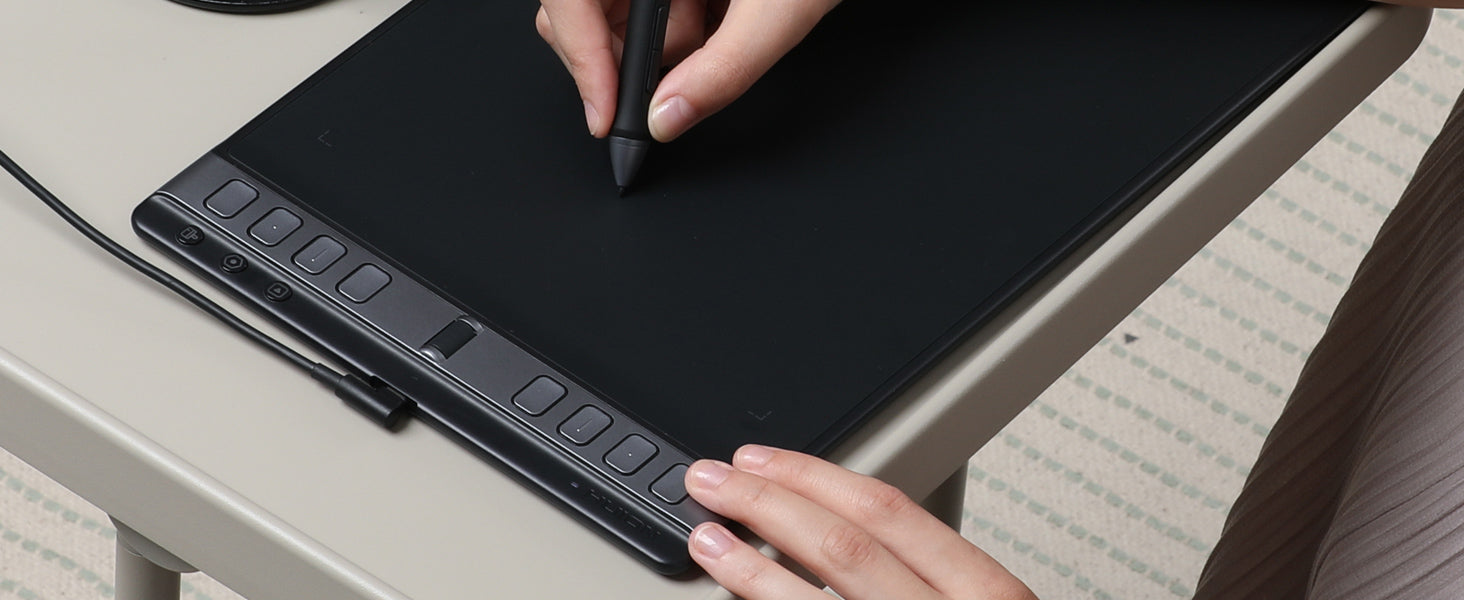 One Press Key, Three Functions
3-Set 8 Customized press keys, with button preview interface, without memorizing it.
Frequently Asked Questions (FAQs)