Dersciption

【Foldable & Portable Gimbal Stabilizer for Smartphone】hohem iSteady XE Gimbal Stabilizer is only 179 x 79 x 39mm, and net weight is about 259g, very lightweight and portable, easy to carry around during travel.

【3-Axis Anti-Shake】Upgraded stabillization iSteady 7.0 algorithm ,It is improved by 30% as anti-shake as the previous iSteady X gimbal and has more powerful motors that can greatly enhance the stability of phone video recording or live broadcasting, always keep the picture of your phone balanced and smooth even during movement.

【Independently Magnetic Fill Light】: 3 types of light colors with 10 brightness levels, the magnetic fill light can be used on iSteady XE to highlight subjects with excellent lighting wherever you go. It can also function without being magnetized to the gimbal.

【Simplified Control, Multiple Usage Modes】Quickly switch between Landscape & Portrait Mode by pressing function button once, switch between gimbal modes (PF/PTF/L/POV) by simply pressing M button once, and quickly enable Inception Mode(spin shot) by pressing the function button three times.Only 4 control buttons and one joystick, easy to use;Beginners can also quickly get started. And you can download Hohem Joy APP to get more functions and meet your various usage needs of video recording.

【Built-in Battery】Built-in 2000mAh large capacity battery, long working time, and can be recharged by the provided USB charging cable quickly.
Sprcifications

Gimbal Specification

Model
iSteady XE Kit
Weight
259g (without the fill light and tripod)
Folded Size
179 X 79 X 39mm
Battery Capacity
3.7V/2000mAh
Mechanical Range

Pan: 320°

Roll: 320°

Tilt: 320°

Controllable Range

Pan: 320°

Tilt: -30°~+30°

Compatible Phones

Weight: ≤280g

Thickness: ≤11mm

Width: 90mm

Fill Light Specification

Weight
16g
Battery Capacity
3.7V/300mAh
Power
1W
Battery Life
1Hour
Lights

Cold Light (6500k)

Warm Light (3000k)

Natural White Light (5500k)
What's In the Box?

1* iSteady XE
1* Magnetic Fill Light
1* Pouch
1* Tripod
1* USB Type C Cable
1* User Manual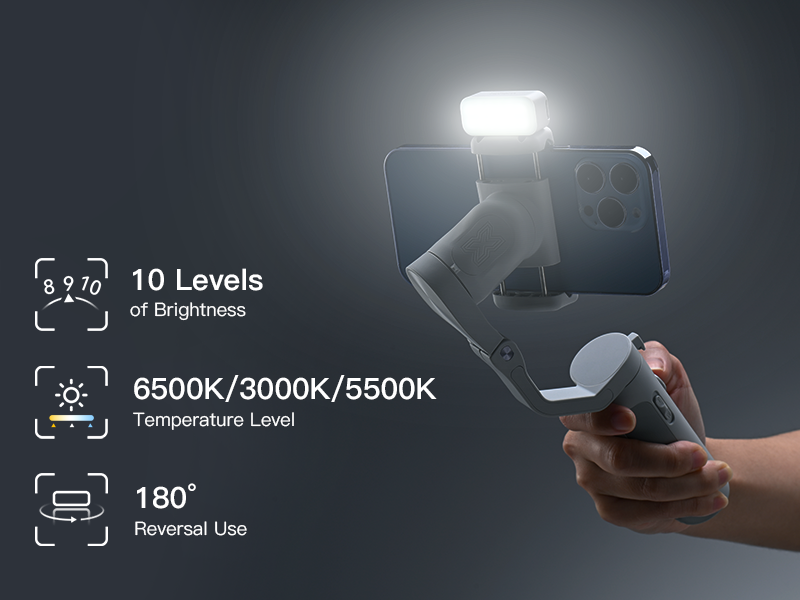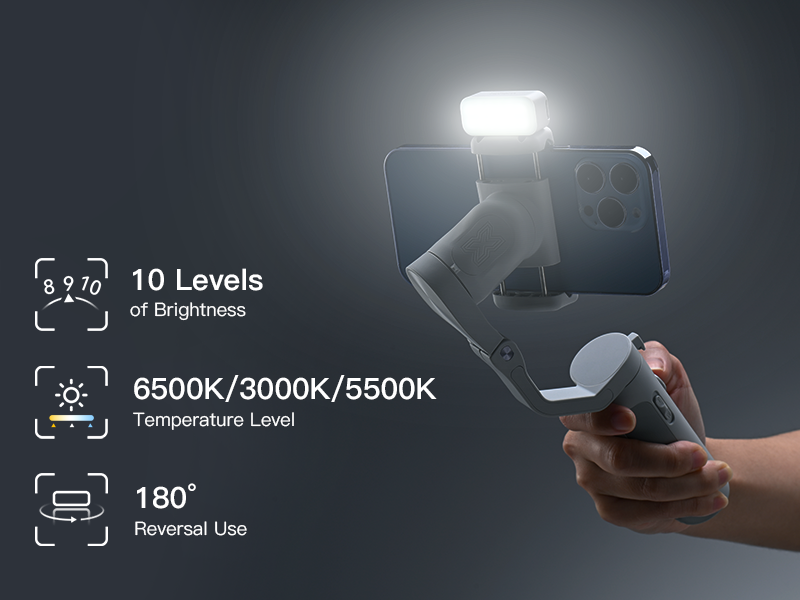 Adjustable Light
This light provides three different color temperature settings and ten levels of brightness, giving you the ability to customize your lighting for any occasion.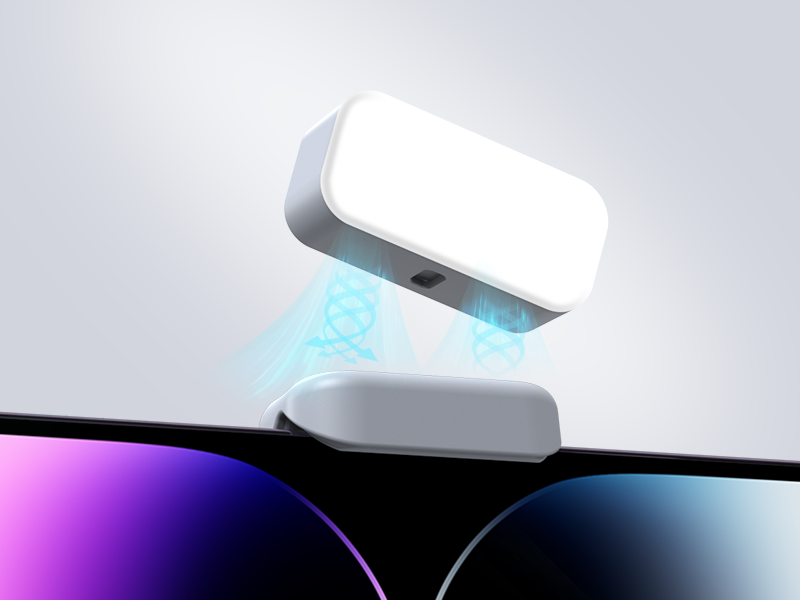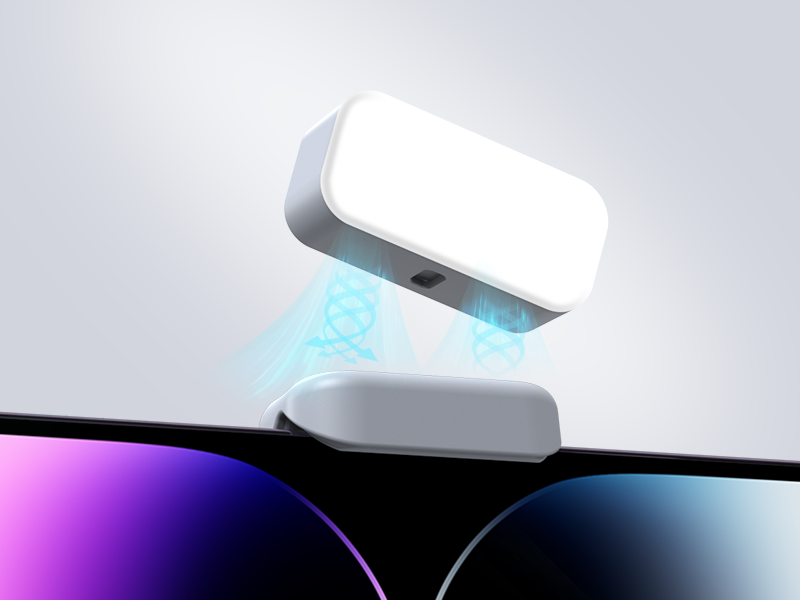 Magnetic Design
The light is magnetically attached to the phone stabilizer, making it convenient for taking selfies or capturing shots of others.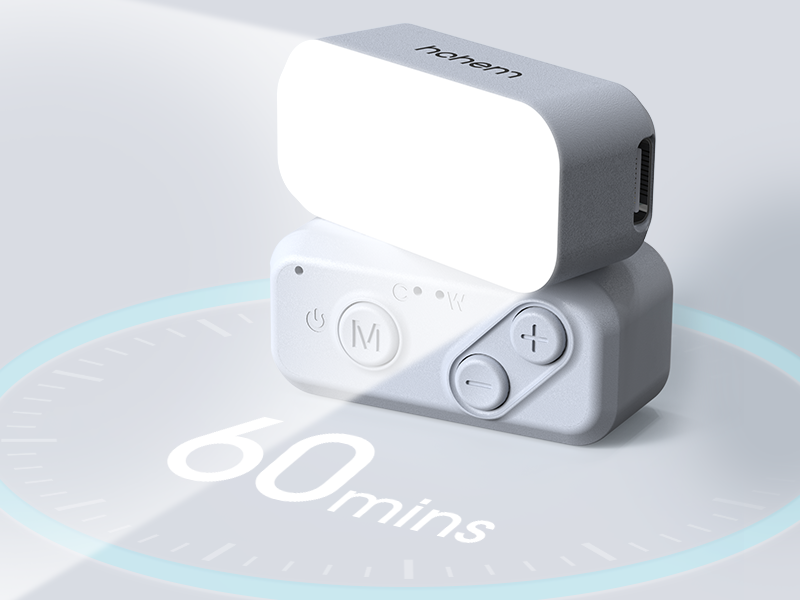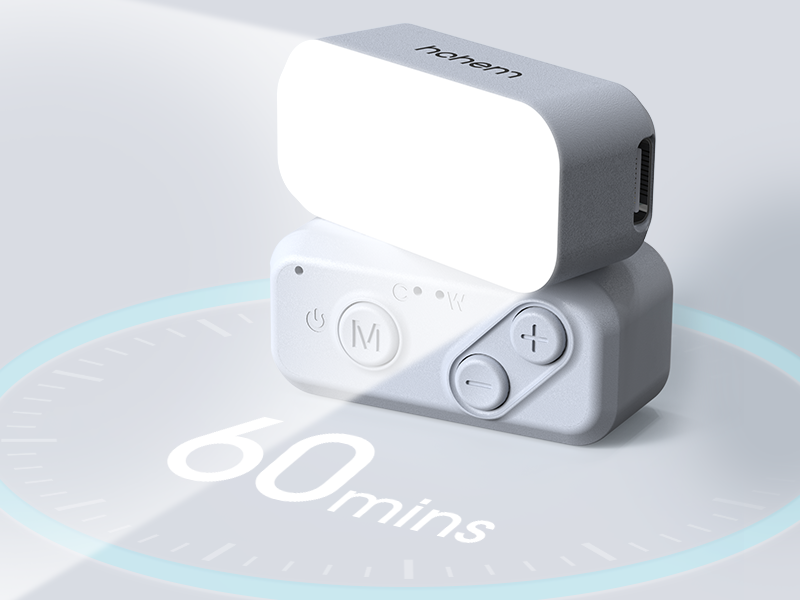 Long-lasting
With a battery life of up to 60 minutes on a single charge, this light can be used independently to illuminate every moment exactly as you desire.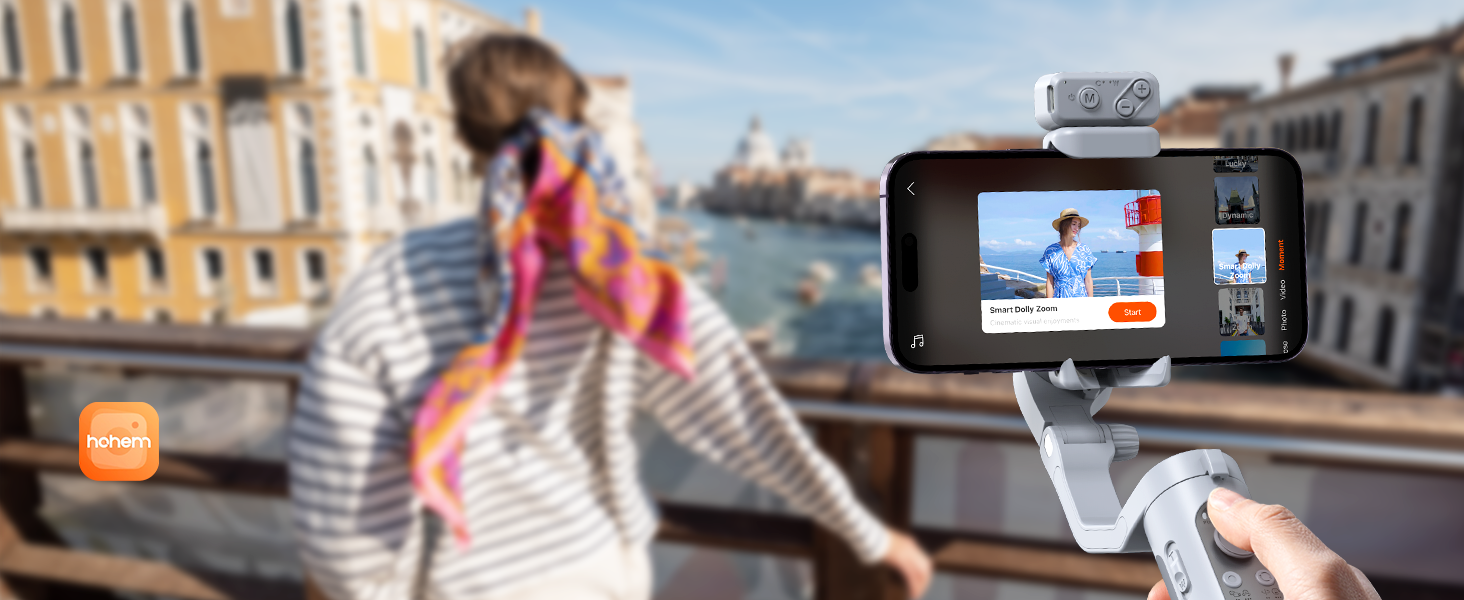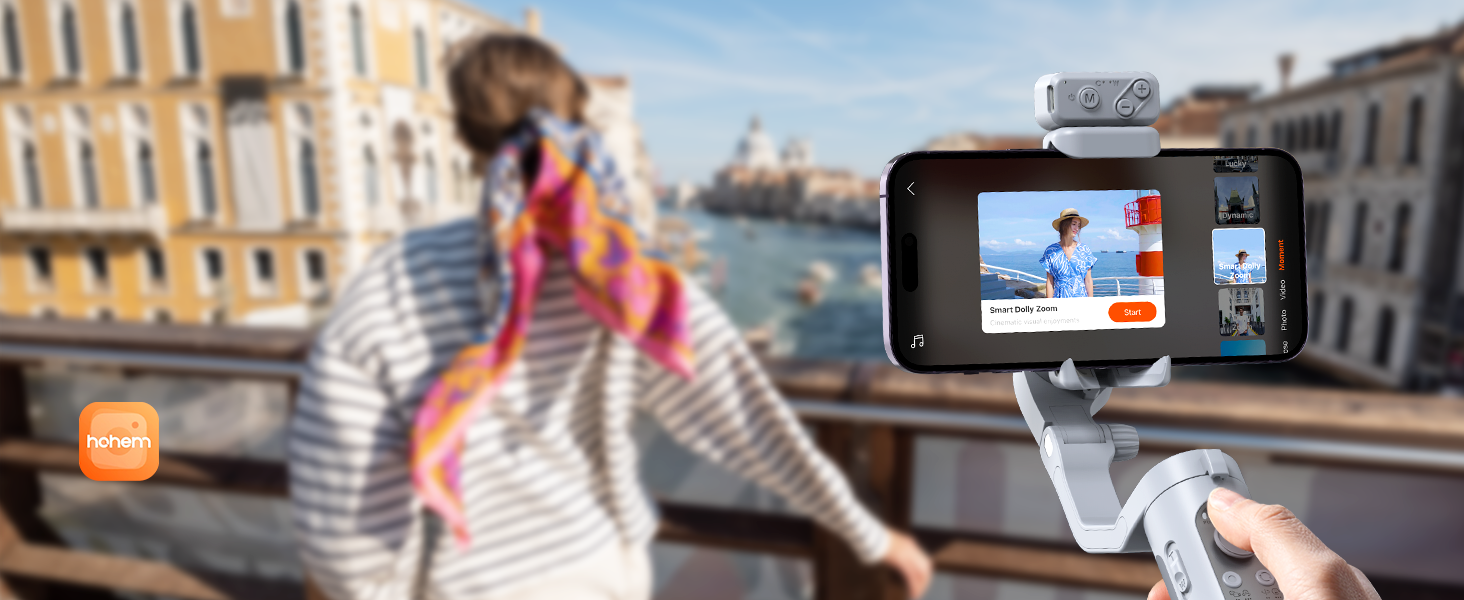 Creative Shooting Templates
Master every shot with plenty of templates, such as Inception, Timelapse, Cloneme, Dolly Zoom, etc.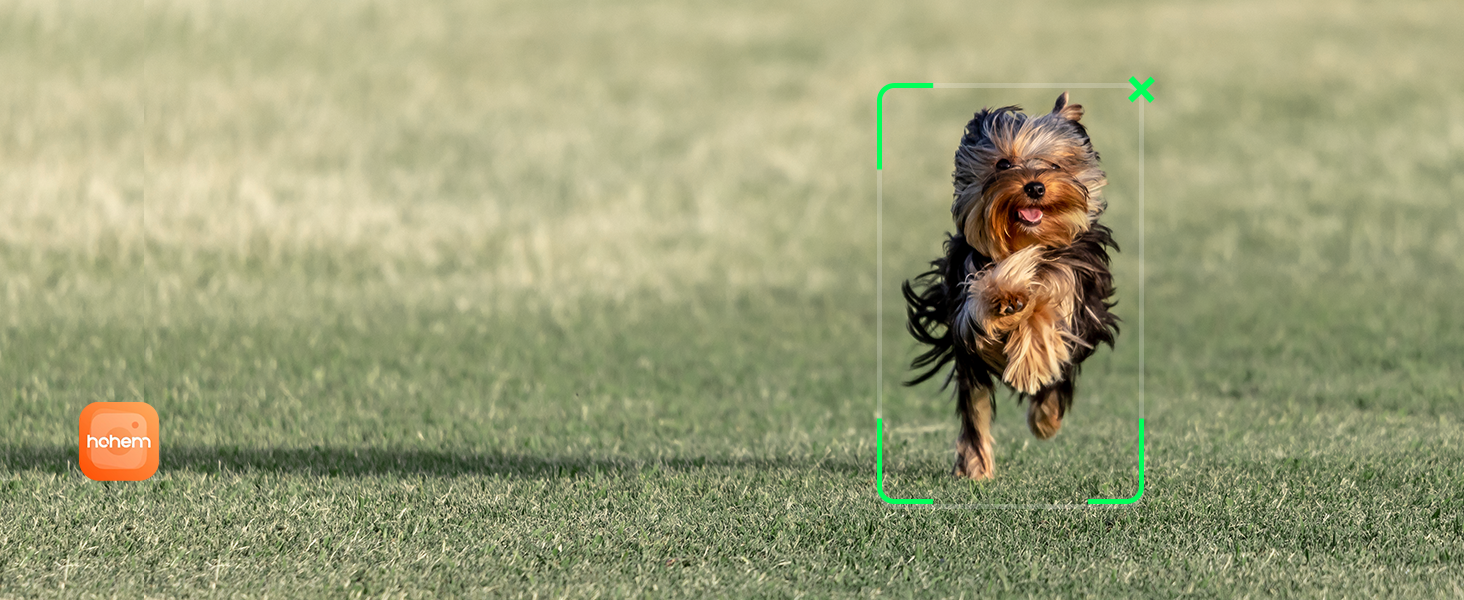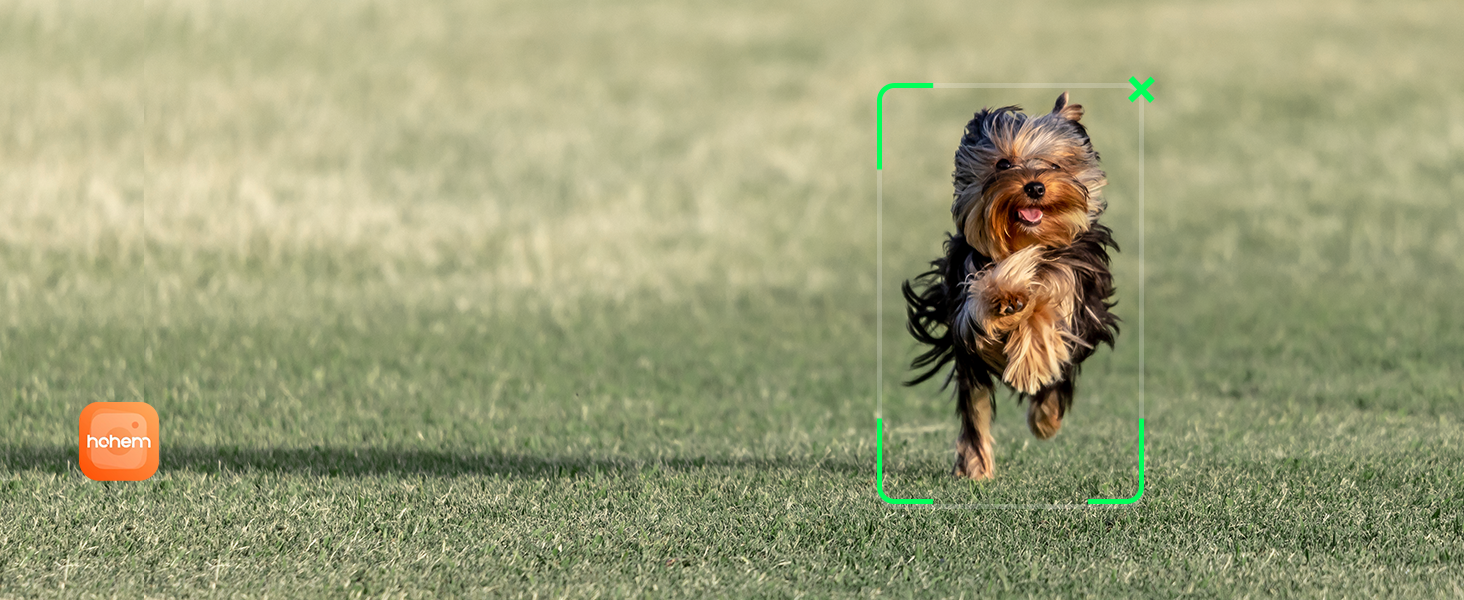 Active Tracking, Follow-up Shooting
The XE's tracking feature enables it to identify and track faces, pets, and other subjects.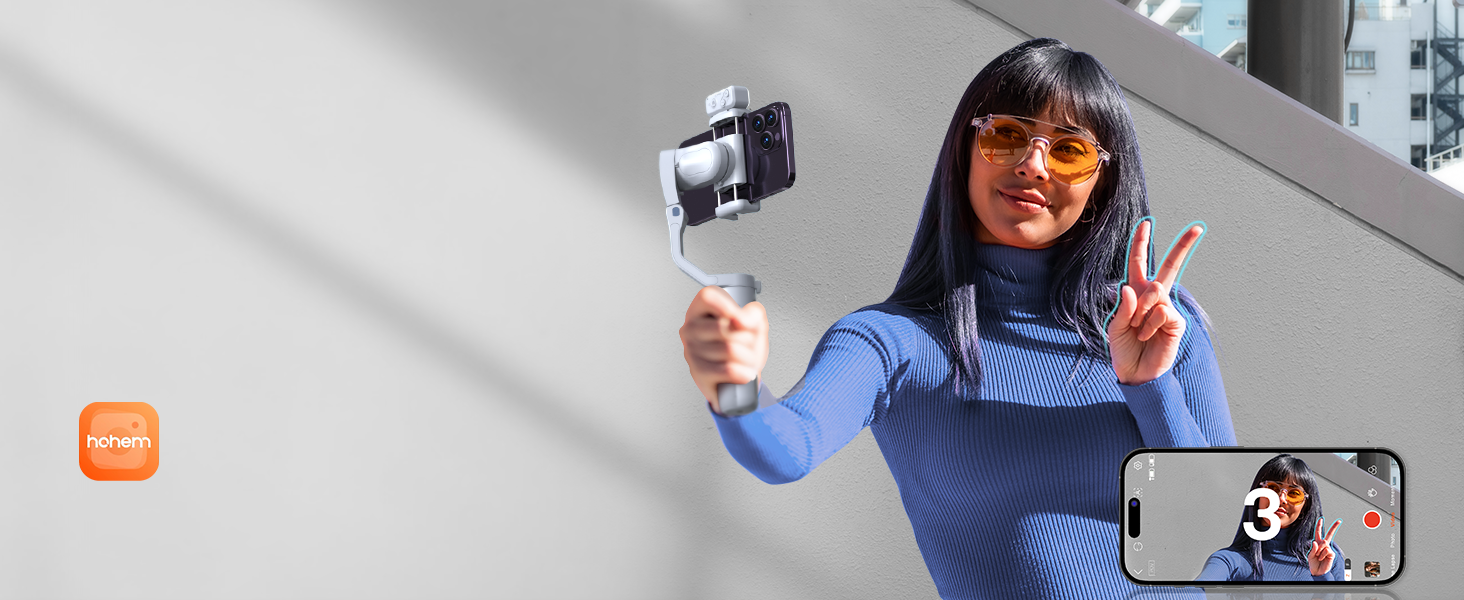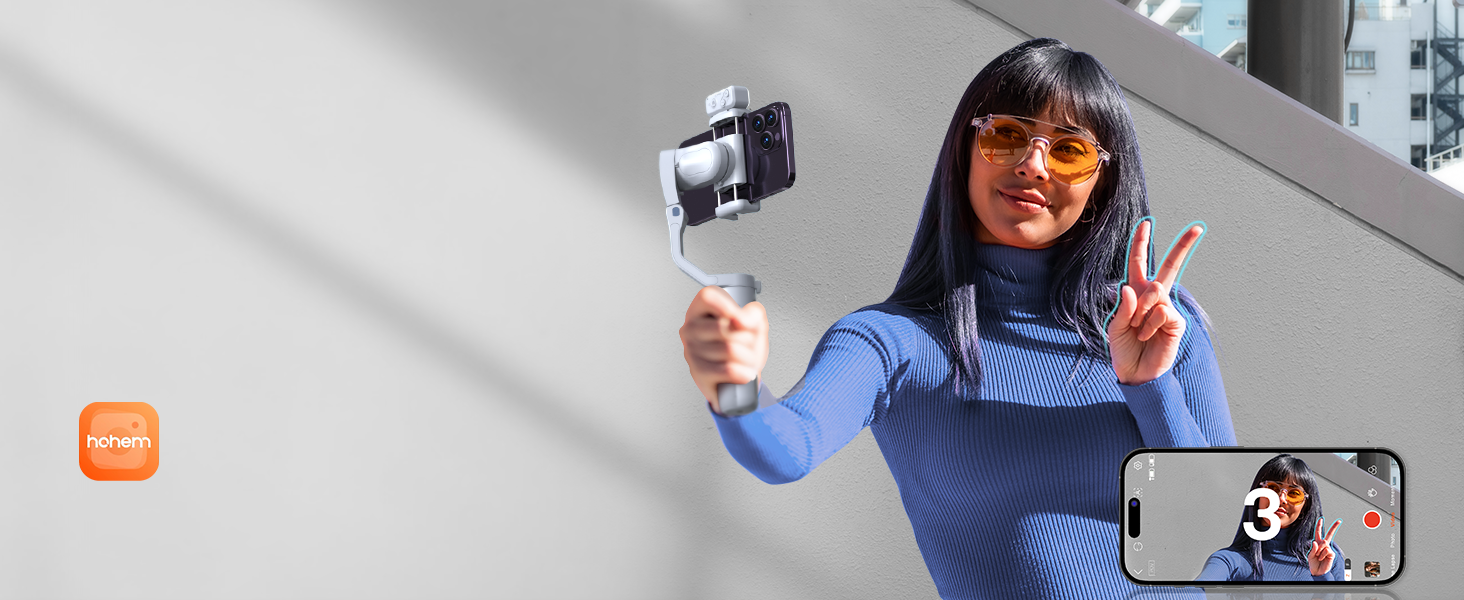 Convenient Gesture Control
With gesture control, you can effortlessly take photos or videos, even when you're by yourself.
Compatible with Almost All Sizes of Smartphone
The motor torques have been improved by 30%, ensuring that your phone can stay where it needs to be, even when carrying larger smartphones.
Frequently Asked Questions (FAQs)