Description

[Unparalleled Stability] Introducing the hohem XE gimbal stabilizer for smartphones, featuring the advanced iSteady 7.0 3-axis stabilization system. With its enhanced algorithm and improved motor, it delivers an astounding 3 times more anti-shake performance compared to the previous X series, guaranteeing exceptionally smooth and stable video footage. Say goodbye to shaky hands and capture clearer, more stable video clips with ease. The XE Gimbal elevates your content creation to new heights!

[Effortless Usage] The XE Gimbal Stabilizer for Smartphone is designed to be the first phone stabilizer for beginners, offering seamless installation and shooting. Say goodbye to tedious leveling and simply clamp your phone at the center. With the Hohem Joy app's creative templates, even novices can capture professional-grade footage effortlessly. Plus, the Inception mode now has no app limits, capturing mesmerizing 180° fantasy Inception videos at the press of a button.

[Smart Tracking for Perfect Shots] Experience effortless capturing of every moment with the Hohem Joy app, whether you're filming your child's soccer game or creating top-notch content for your business. Our advanced face and object tracking feature utilizes state-of-the-art algorithms to automatically detect and track faces, pets, and other objects with unmatched precision and accuracy. With this gimbal, rest assured that every shot will be in perfect focus, ensuring picture-perfect results.

[Upgraded Power and Payload Capacity] The gimbal stabilizer showcases a remarkable 30% enhancement in motor power compared to its X series predecessor, while supporting an impressive payload of up to 0.62 lbs. Its mobile phone holder offers a flexible range of 2.17 - 3.54 inches, ensuring compatibility with various smartphone sizes. Whether you own an iPhone 14 Pro or any large-sized smartphone, the stabilizer handles it with ease, maintaining impeccable stabilization performance at all times.

[Easy to Carry] The hohem XE phone stabilizer is meticulously crafted for effortless carrying. Its foldable design renders it as compact as a phone, enabling easy storage in your handbag or pocket. Weighing in at only 0.57 lbs, it is one of the lightest gimbals on the market. With a remarkable battery life of up to 8 hours on a single charge and a 1/4" universal screw hole at the bottom, it becomes the perfect creative companion for travel or capturing footage in any setting.
Specifications

Model
iSteady XE
Weight
259g
Folded Size
179 X 79 X 39mm
Battery Capacity
3.7V/2000mAh
Battery Life
8 Hours
Mechanical Range

Pan: 320°

Roll: 320°

Tilt: 320°

Controllable Range

Pan: 320°

Tilt: -30°~+30°

Compatible Phone

Weight: ≤280g

Thickness: ≤11mm

Width: 55mm~90mm
What's In the Box?

hohem iSteady XE Gimbal for Smartphone

Mini Tripod Carrying Case

USB-C Charging Cable

USB-C to USB-C Cable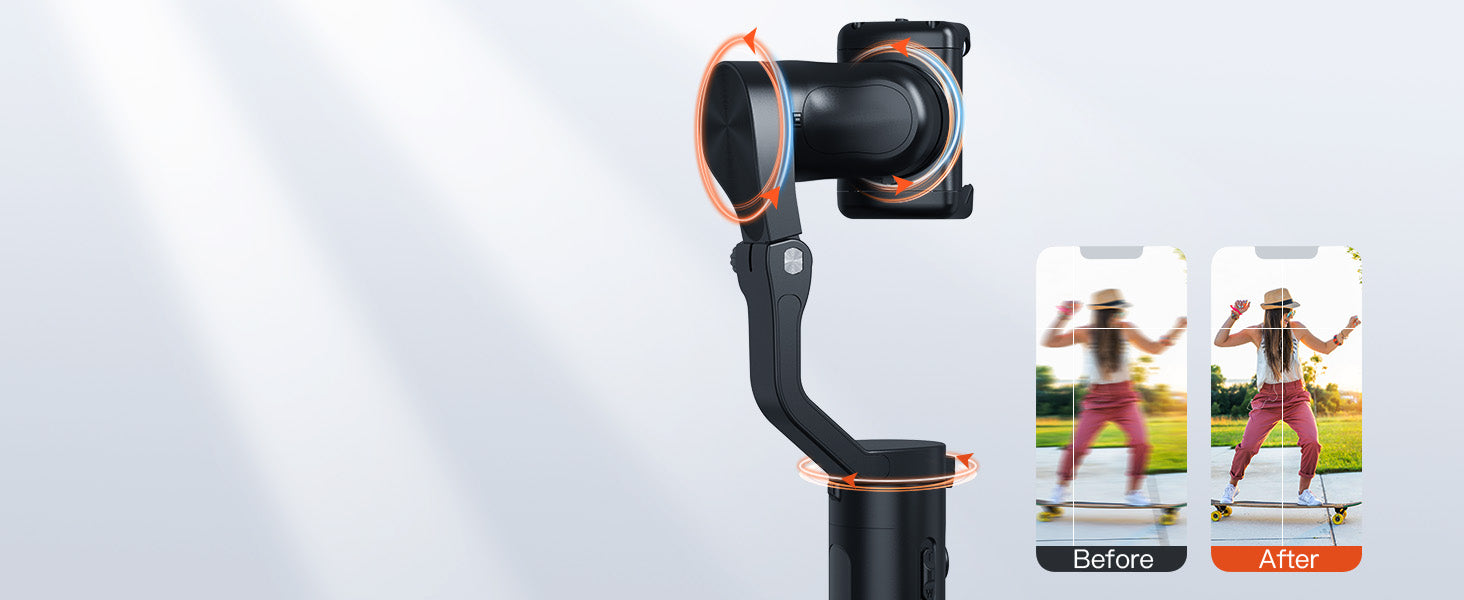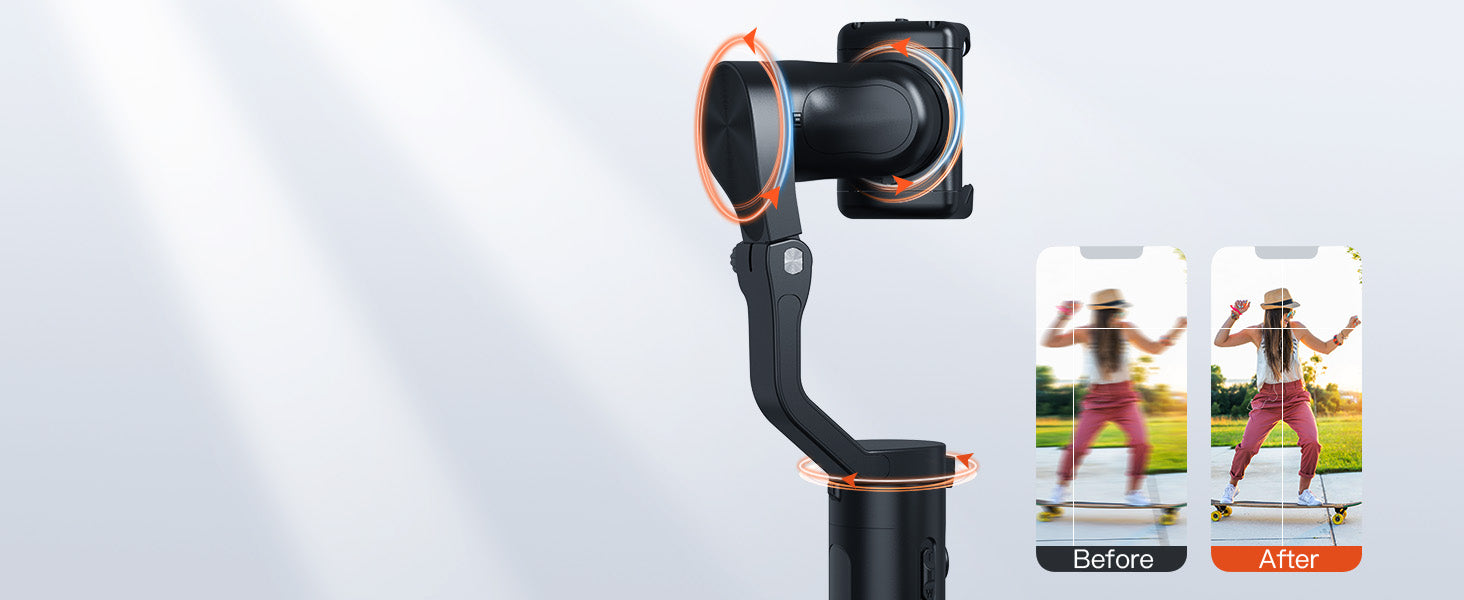 Enhanced 3-Axis Stability
Thanks to its re-upgraded iSteady algorithm and improved motor, the anti-shake performance is 3 times more than the previous X series.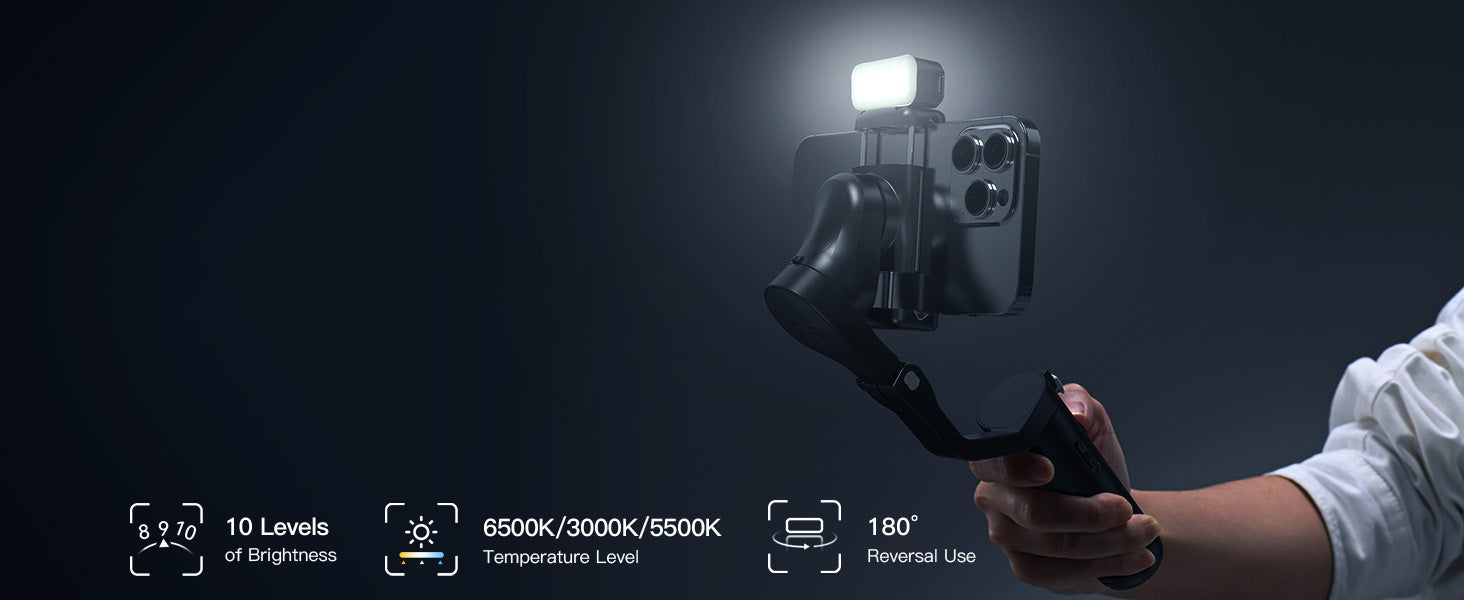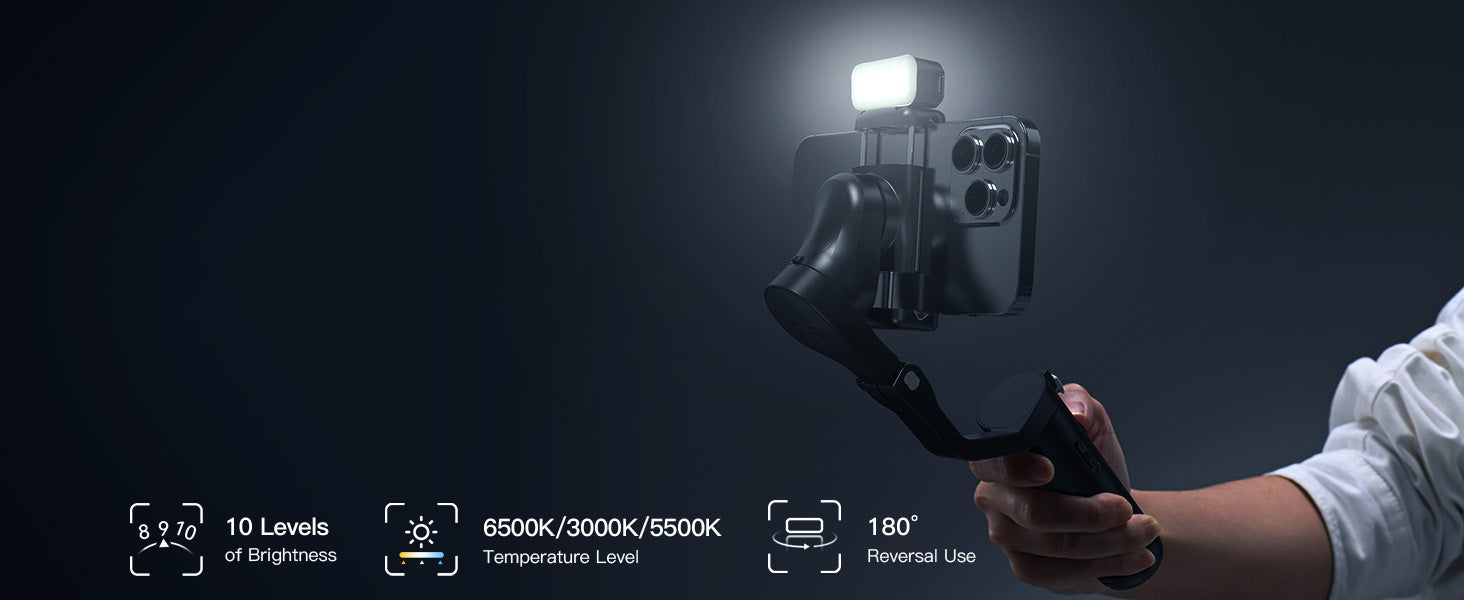 Magnetic Design, Shine All Round
The fill light is magnetically connected, you can install it reversely or use it independently to light up where you want. *The fill light is not included! If necessary, please click to buy the XEkit.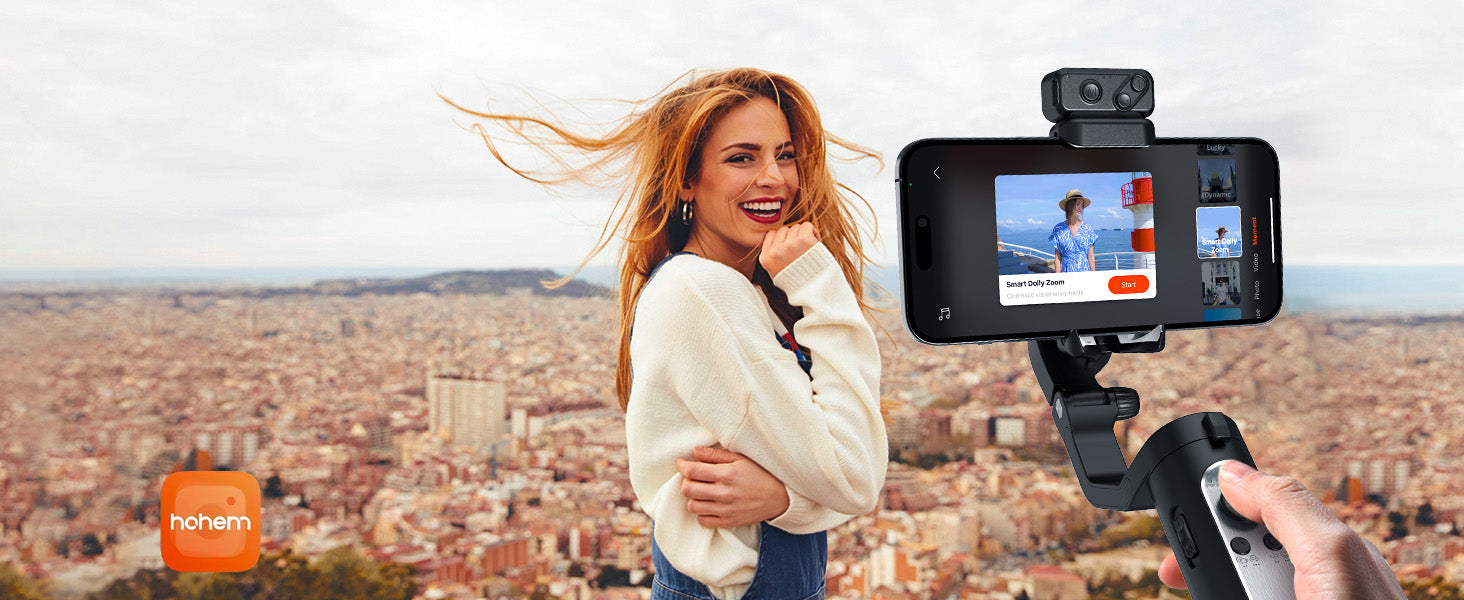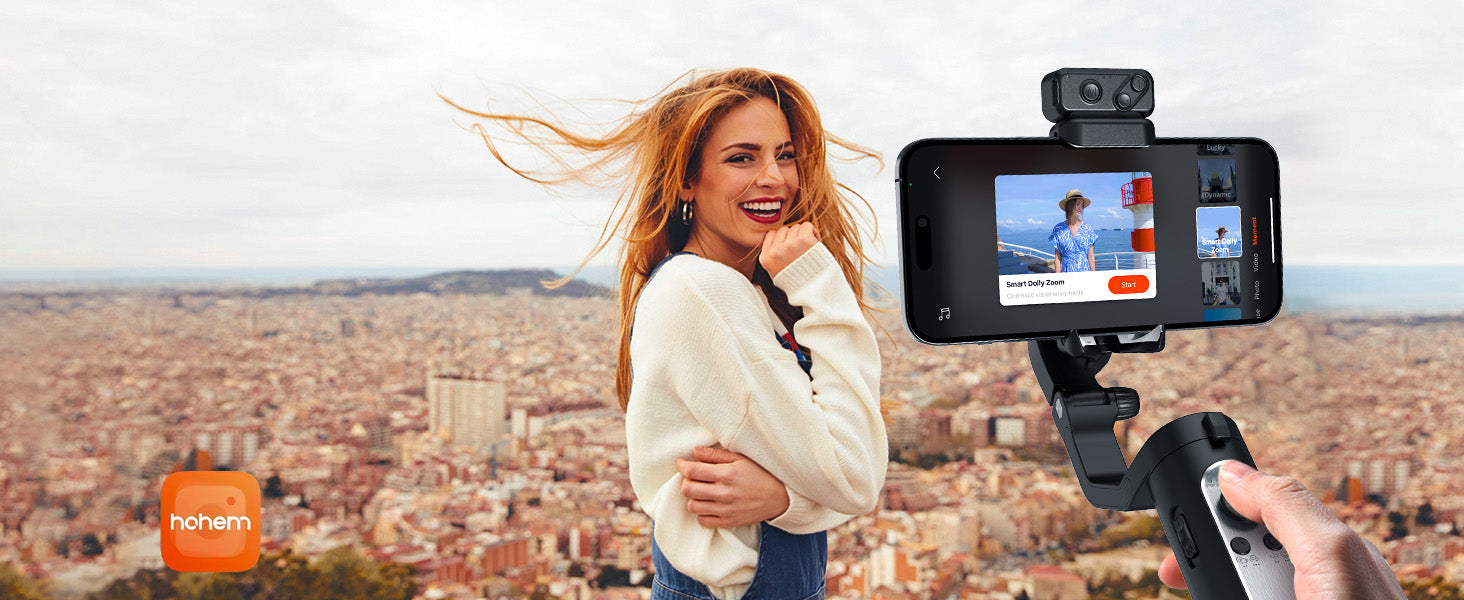 Creative Shooting Templates
Master every shot with plenty of templates, such as Inception, Timelapse, Cloneme, Dolly Zoom, etc.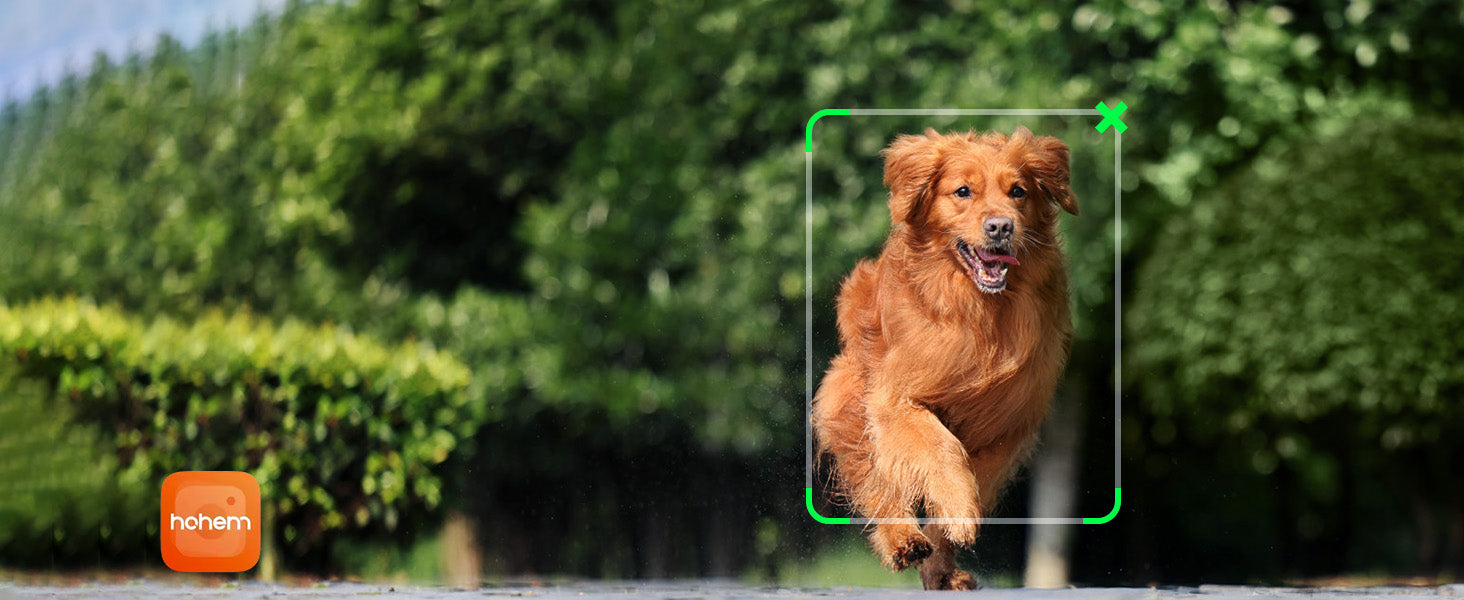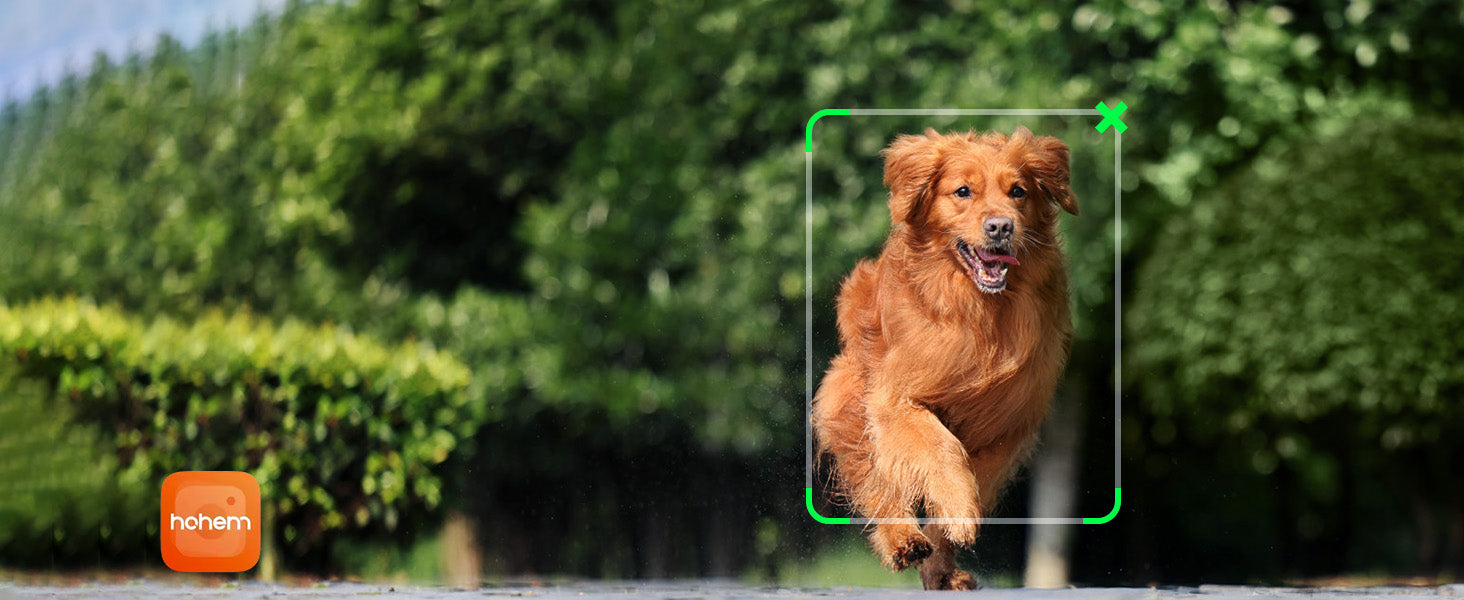 Active Tracking, Follow-up Shooting
The XE's tracking feature enables it to identify and track faces, pets, and other subjects.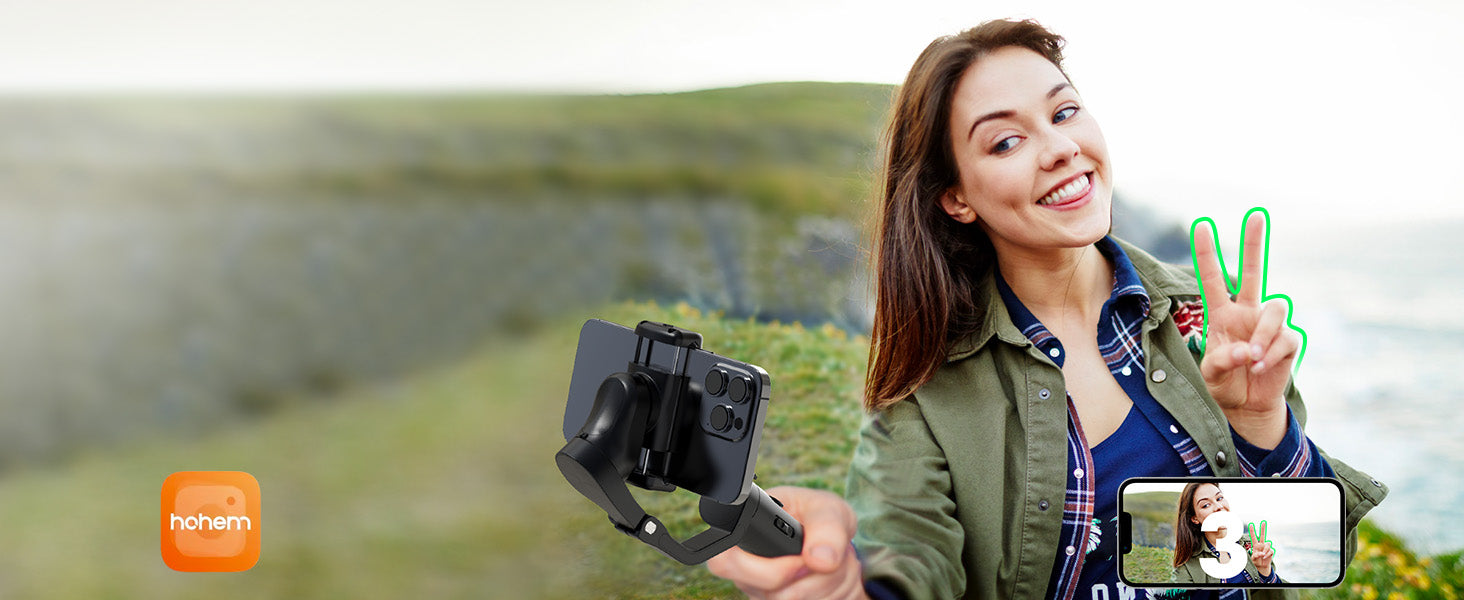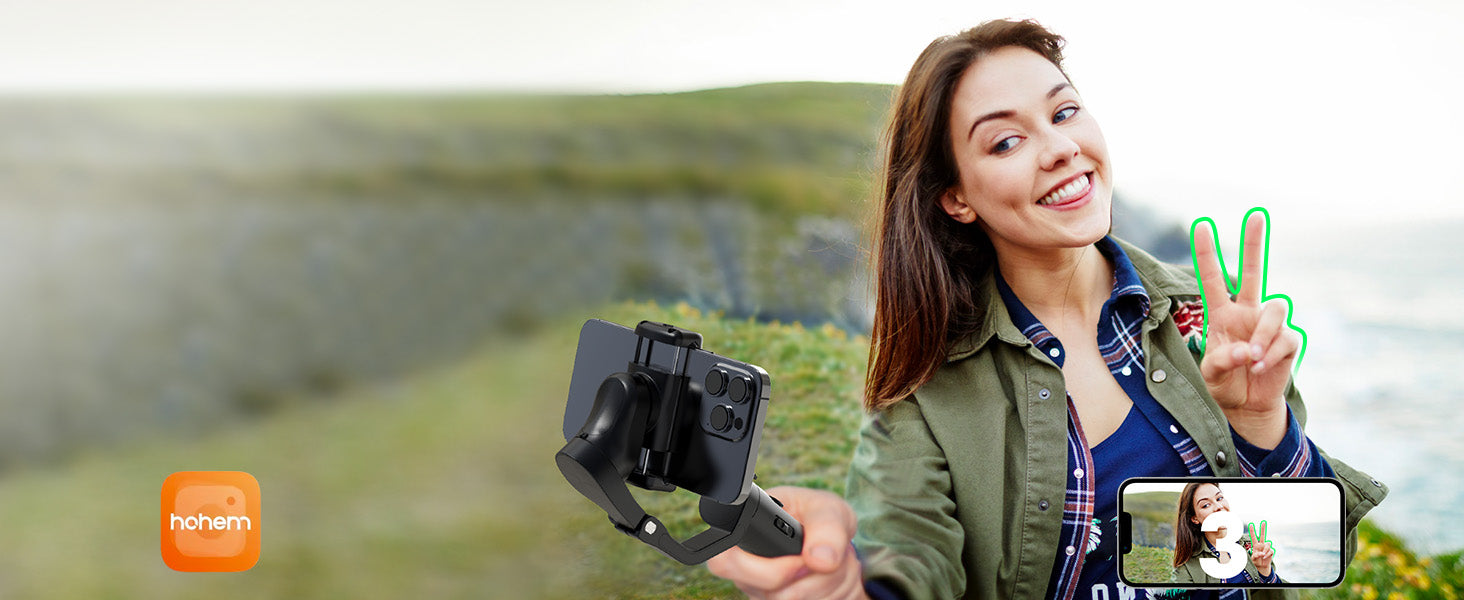 Convenient Gesture Control
With gesture control, you can effortlessly take photos or videos, even when you're by yourself.
Frequently Asked Questions (FAQs)