FIFINE K670B - USB Microphone
Regular price

Rs. 2,490.00

Regular price

Rs. 5,490.00

Sale price

Rs. 2,490.00
Share
Thanks for signing up for restock notifications!
There was an error signing up for restock notifications. Please try again.
Sign up for restock notifications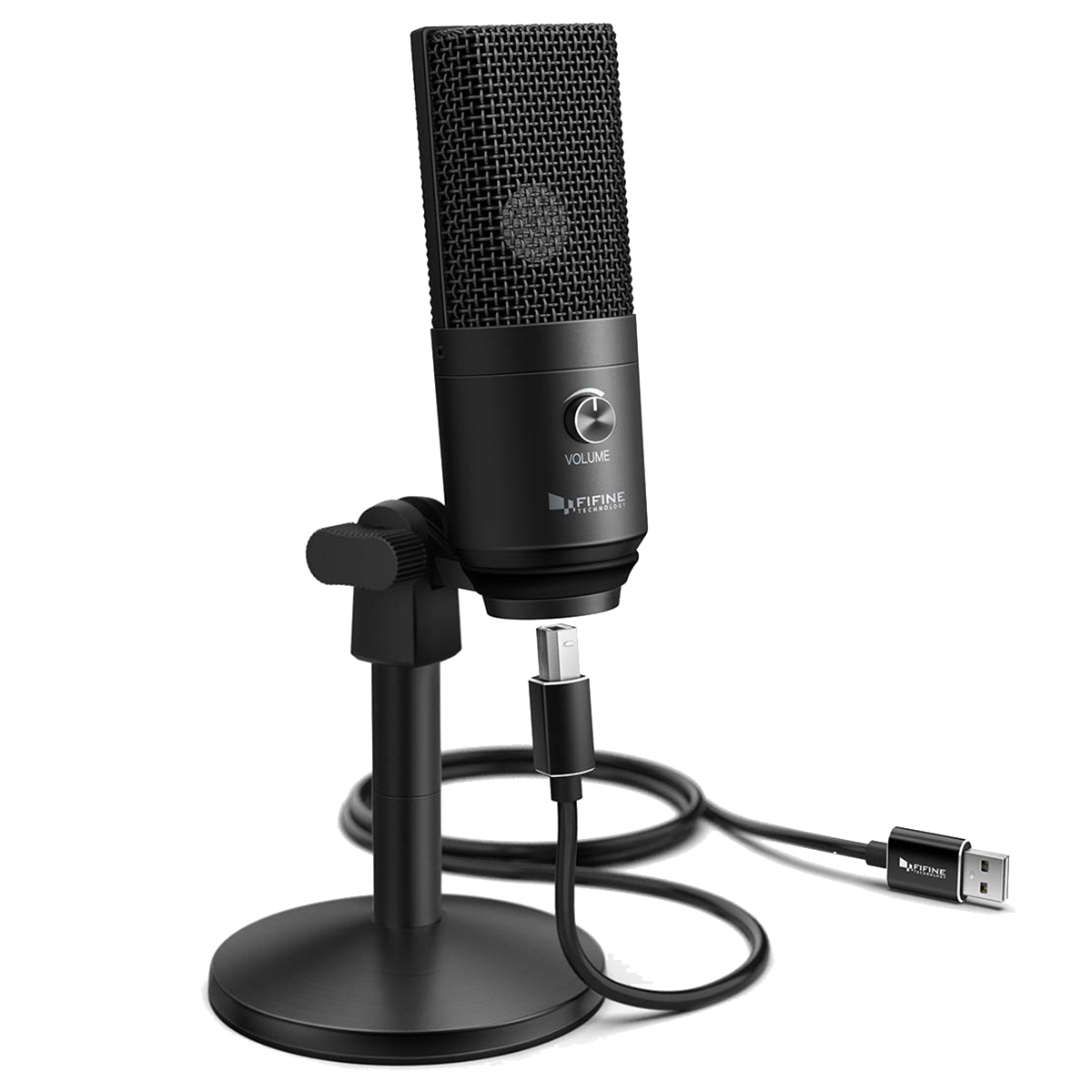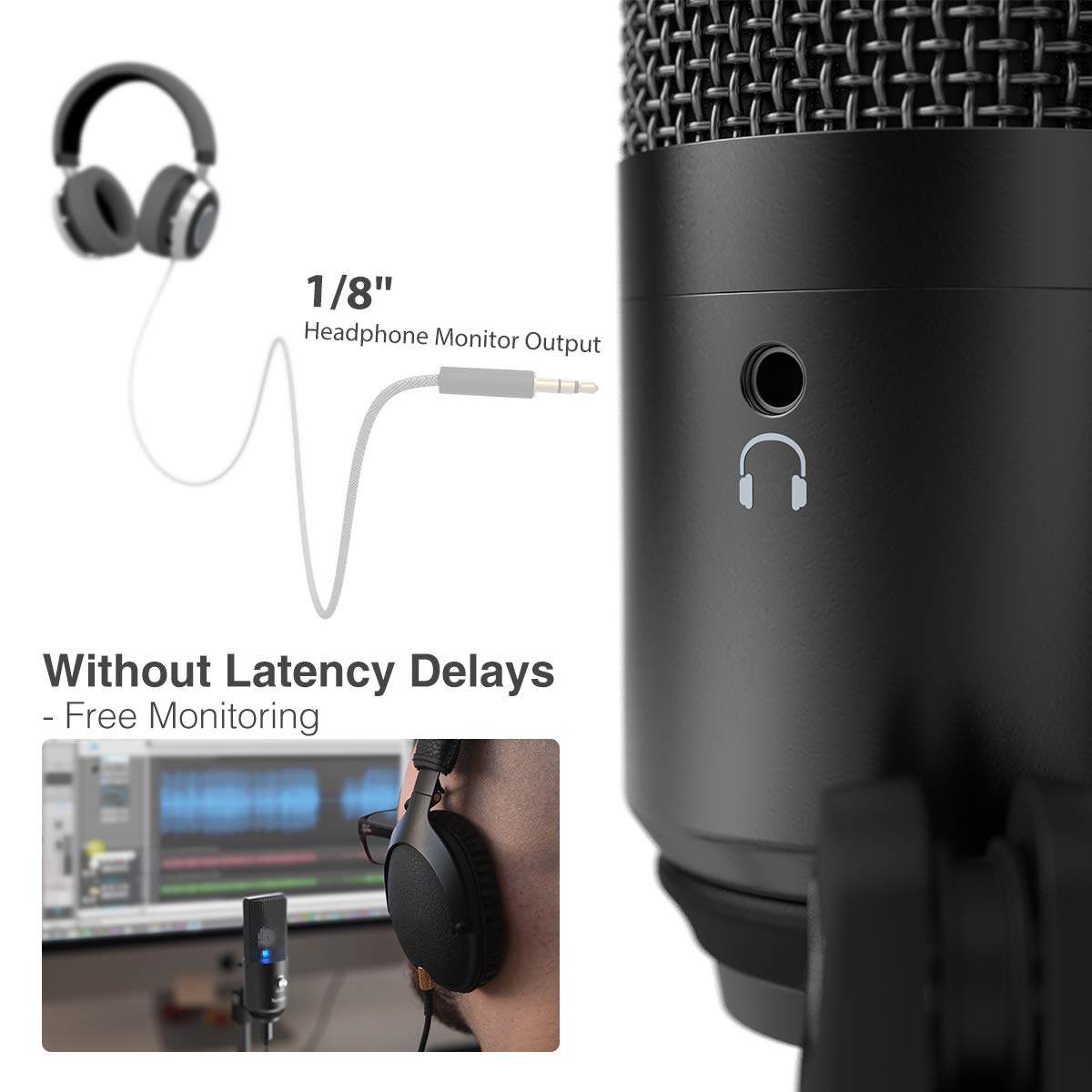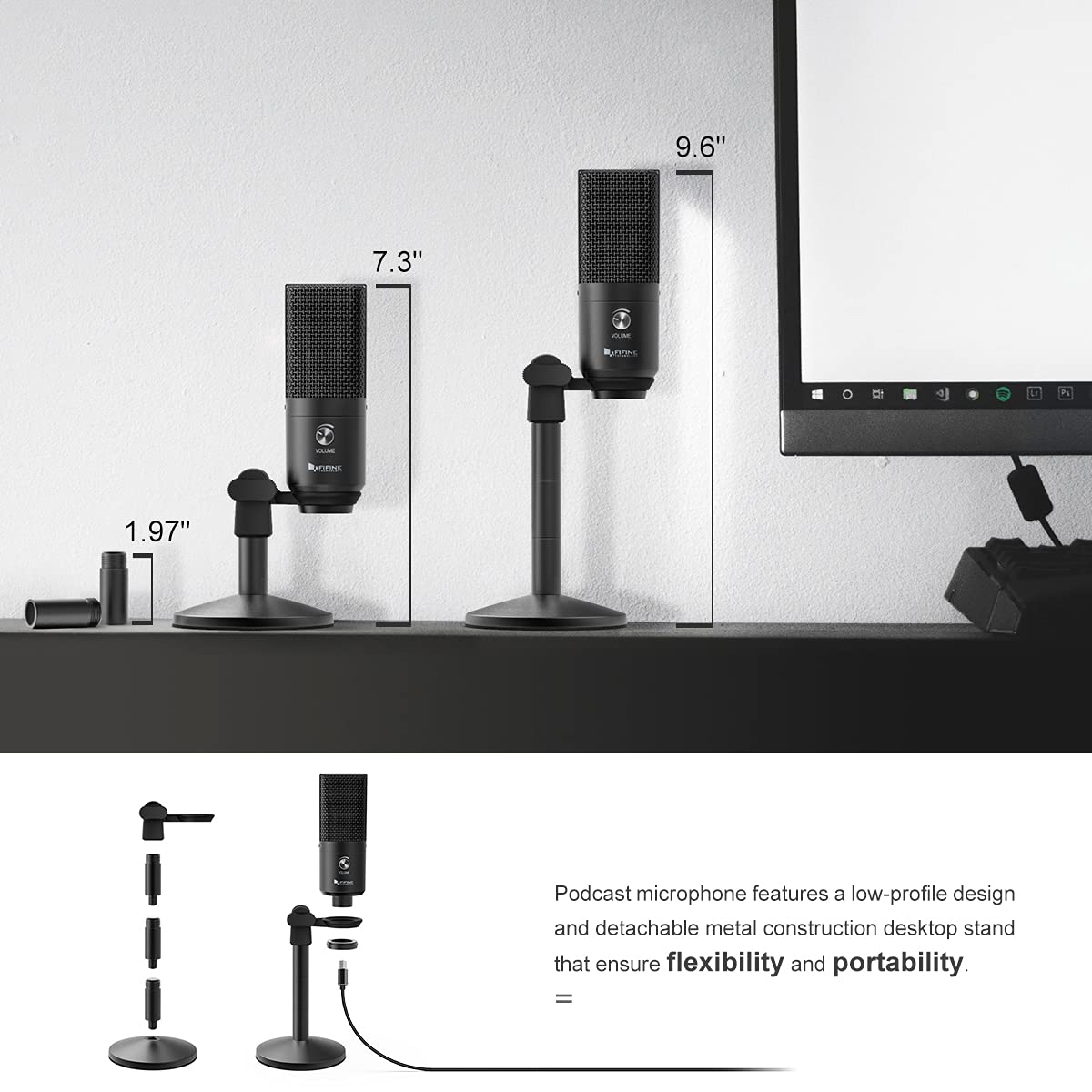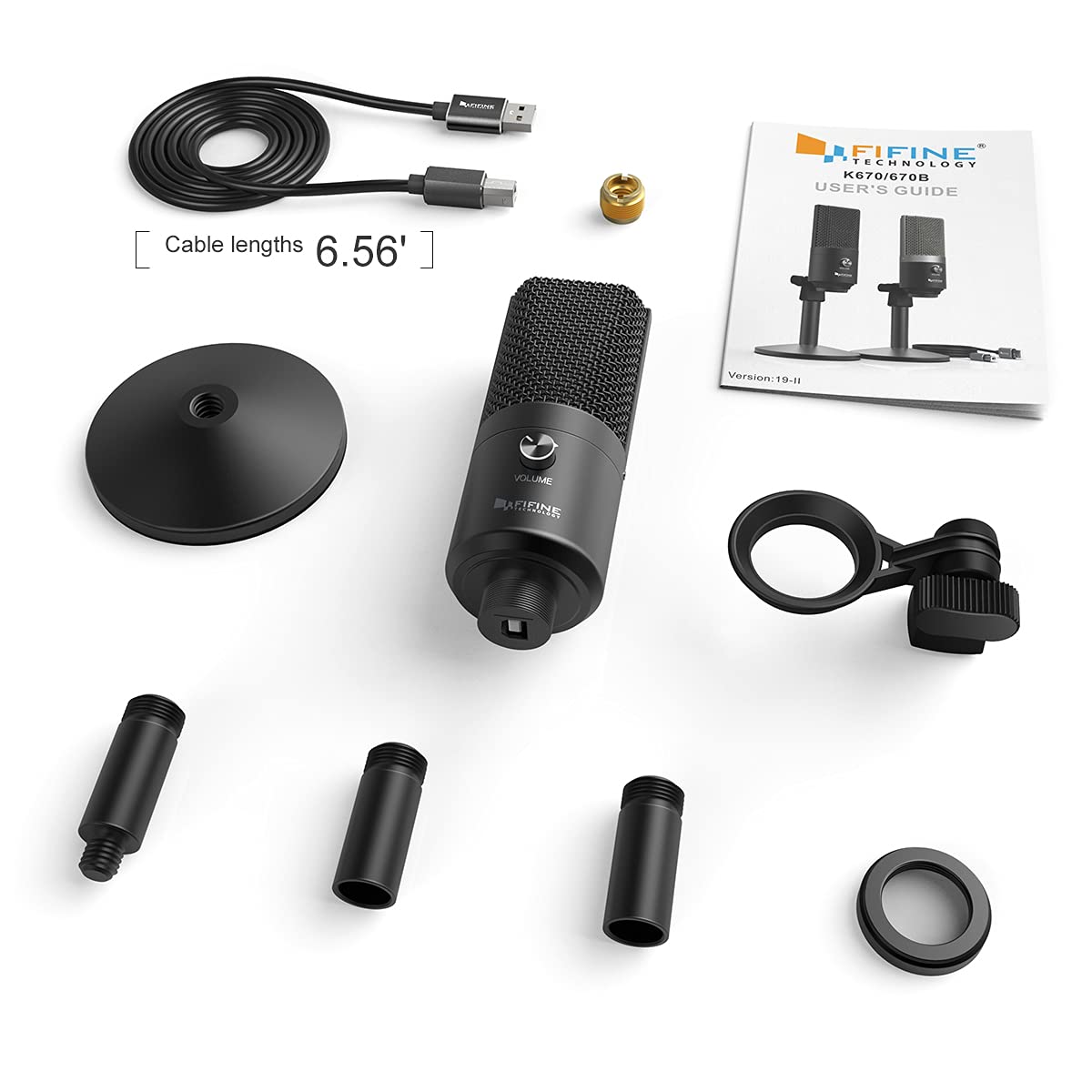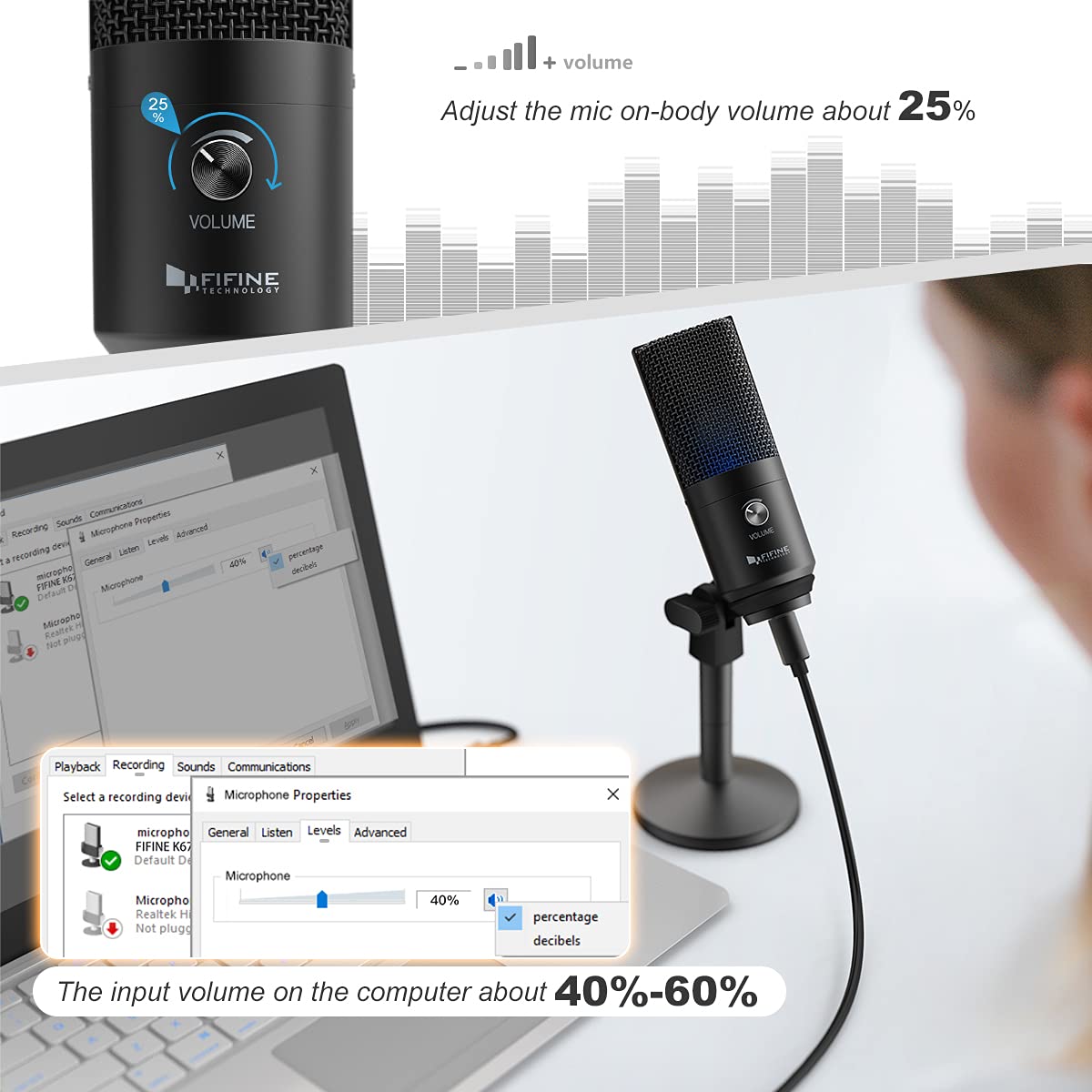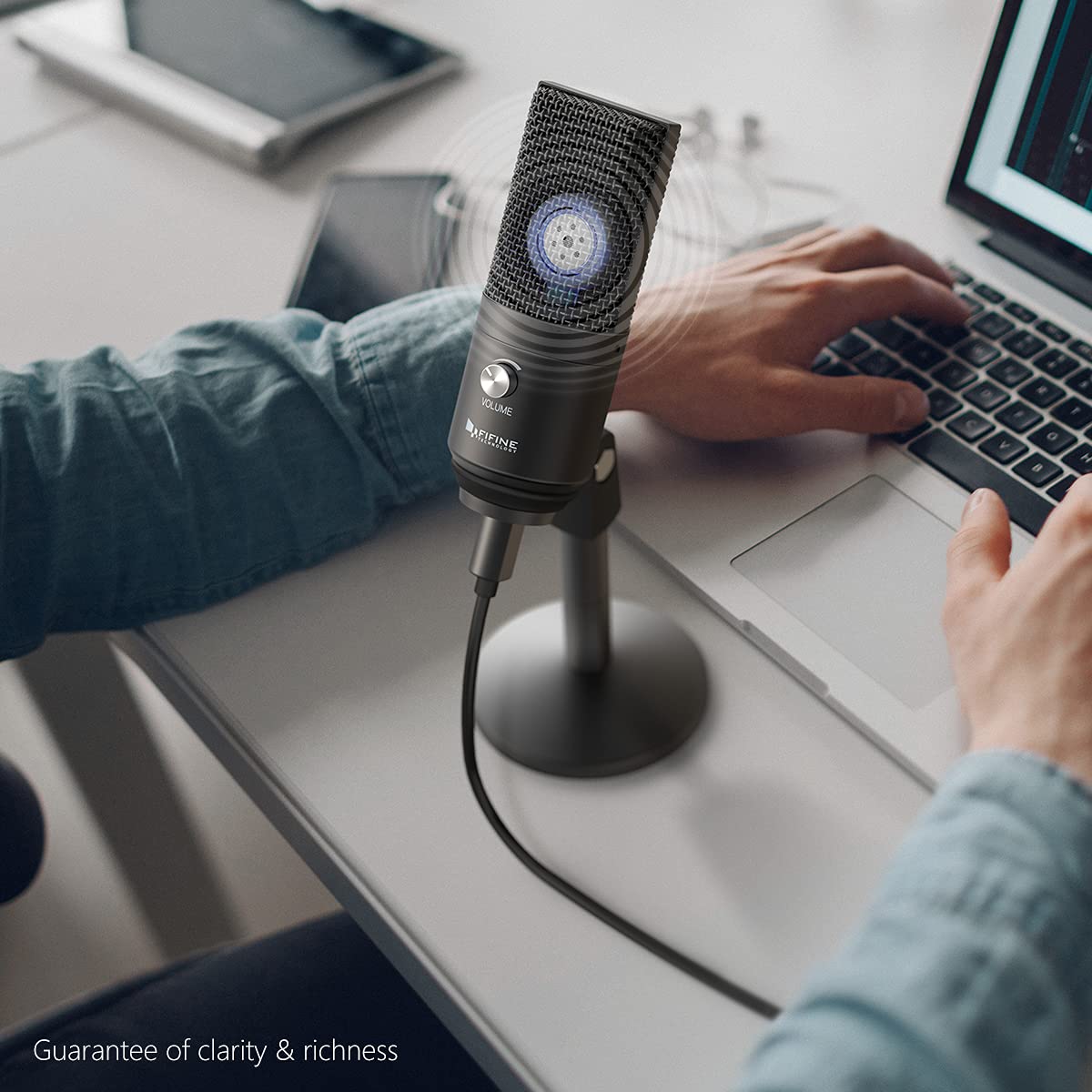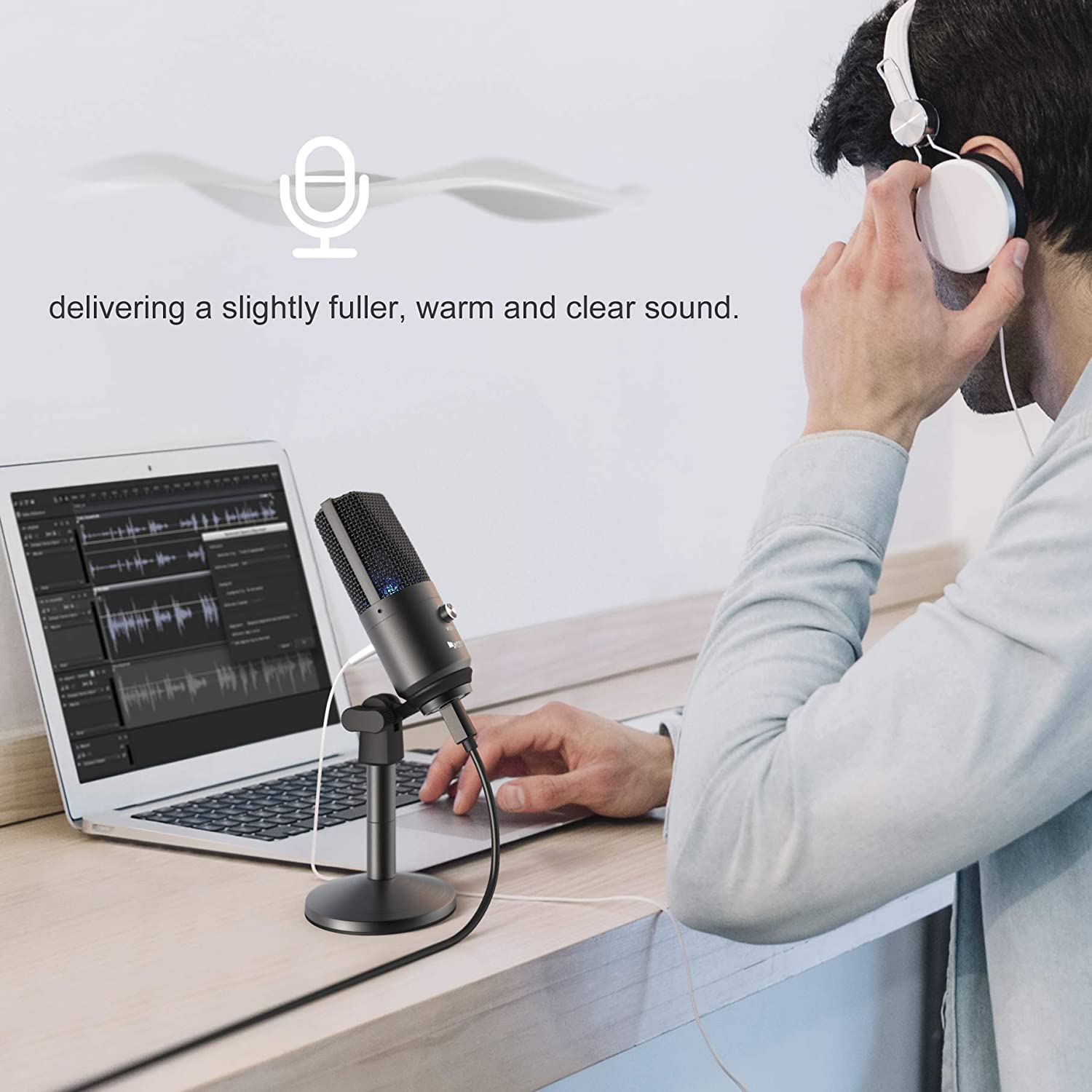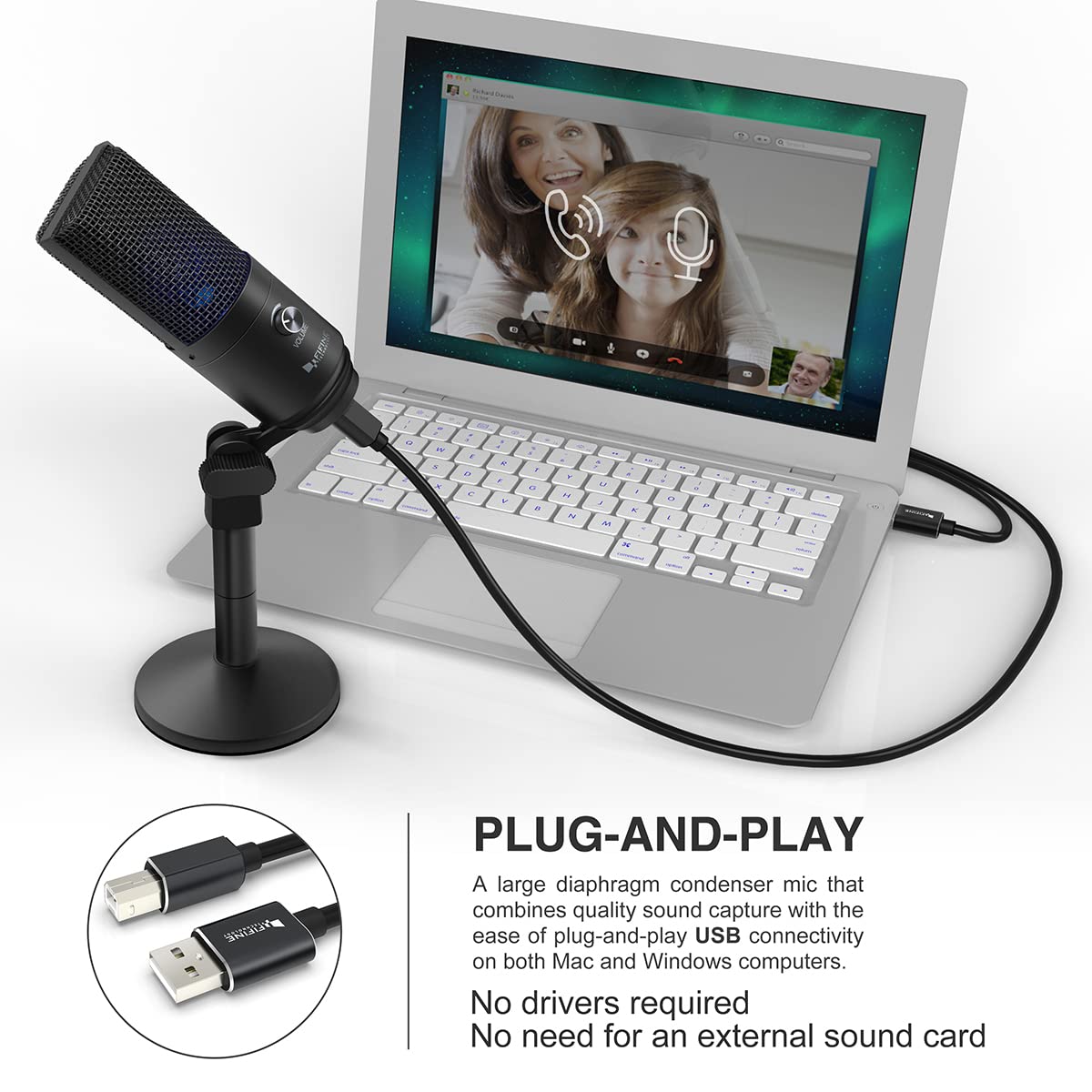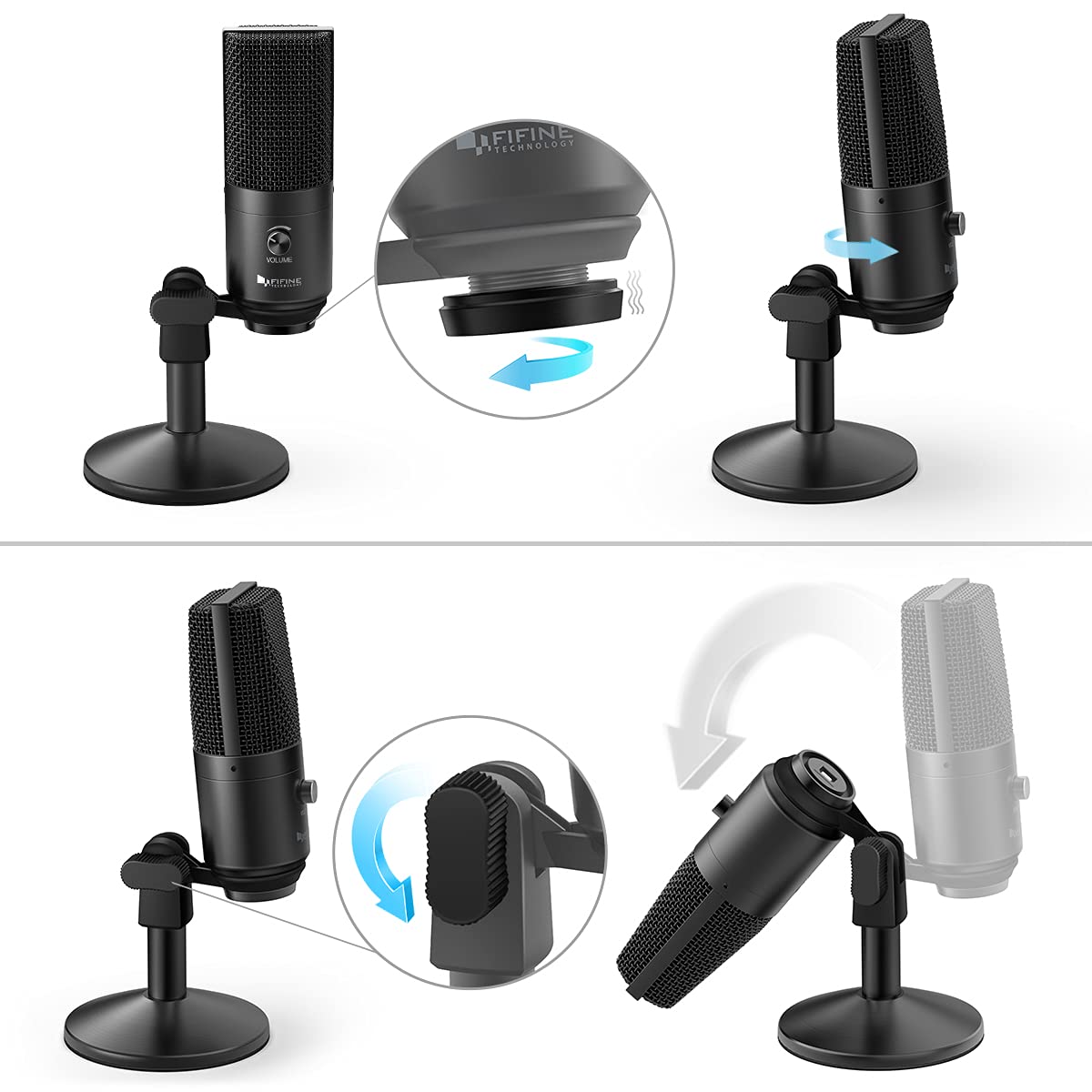 Description

16mm Diaphragm: USB mic with cardioid polar pattern offers pristine and accurate capture, catching transients and high frequency content while delivering a slightly fuller, warm and clear sound.
Built-in Headphone Output: Allows you to monitor playback, provides latency-free monitoring for real-time playback and multi-tracking at necessary volume levels.
Solid Construction: Vocal mic with Blue LED for status indication features metal construction. Easy to assemble stand with 3 detachable tube heighten from 1.97" to 4.65" ensure flexibility.
Easy to Setup: USB microphone with large diaphragm that combines quality sound capture with the ease of plug-and-play USB connectivity on both Mac and Windows computers.
Pluggable: High Speed Pluggable USB Cable lengths up to 6.56' with no loss! Double shielding usb cable reduces interference. Meticulously crafted connections to ensure high-speed data communications.
Specification

| TYPE | CONDENSER |
| --- | --- |
| Polar Pattern | Cardioid |
| Frequency Response | 50-15kHz |
| Sensitivity | -46±3dB (at 1kHz) |
| S/N Ratio | 66dB |
| Power Supply | 5V USB power |
| Output Connection | USB 2.0 |
| Shipping Weight | 1.0 kg |
What's In the Box?

Microphone
Desk Stand
2M Type - A to Mini B USB Cable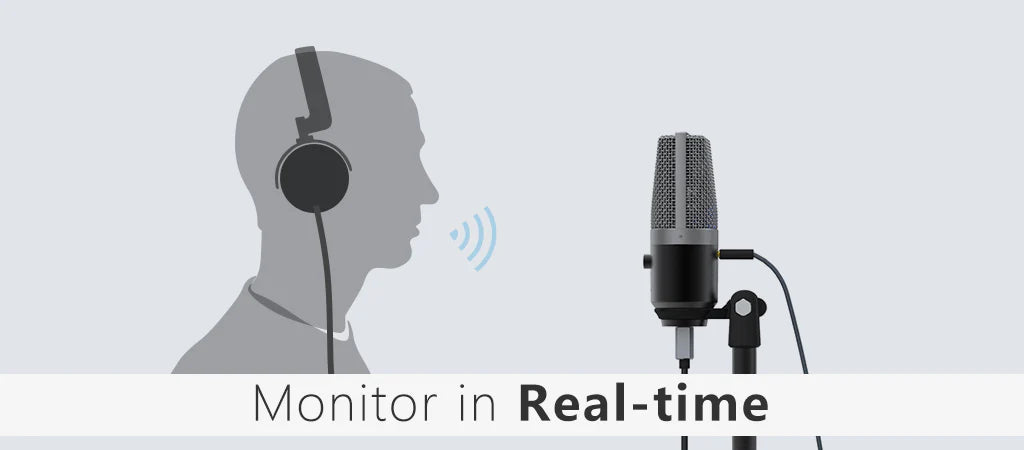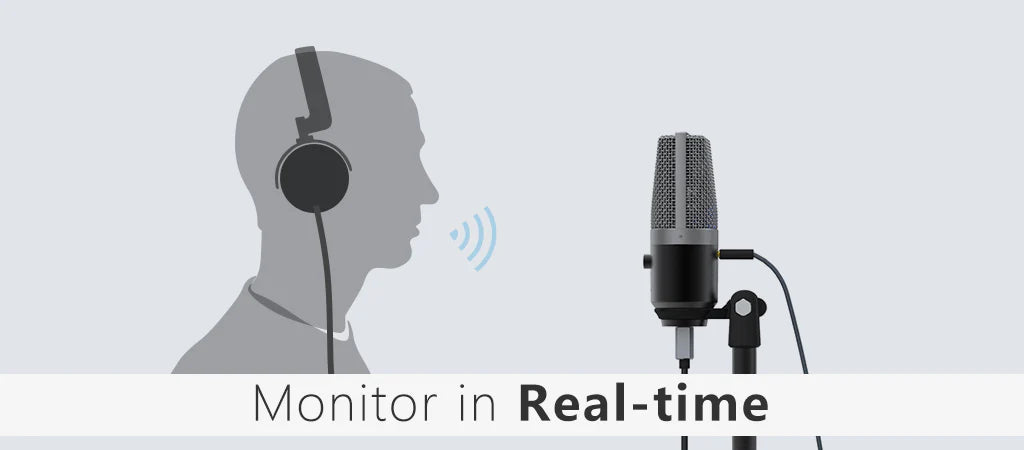 Raise your game with a live monitoring Jack
We present you with a no-brainer choice. You want a monitoring 3.5mm jack for plugging in your headphone to hear the audio in real-time or to find the best buffer size to reduce latency through trials and errors?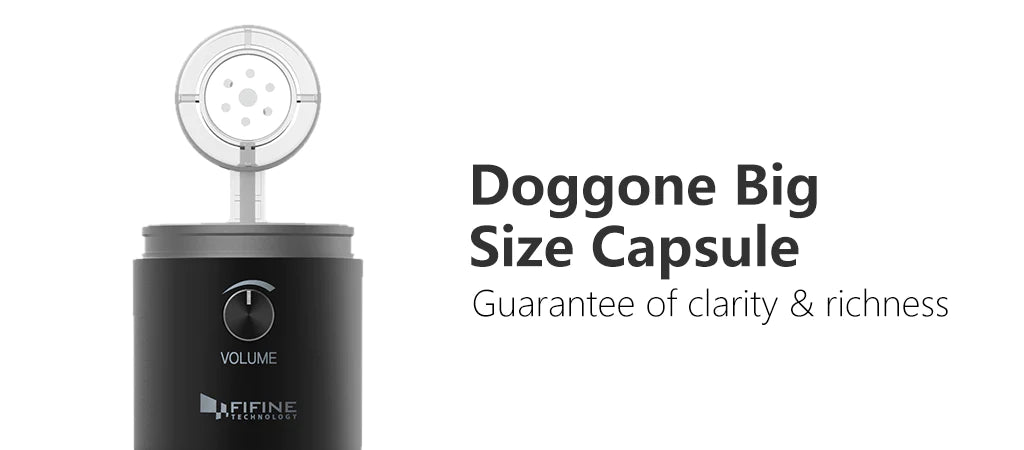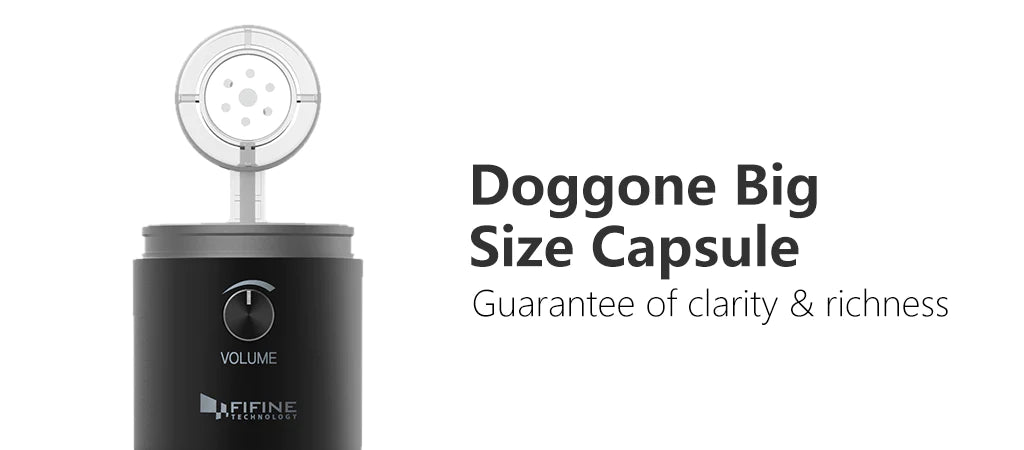 Is the modern V-shape sound any good?
For either a professional condenser microphone or a consumer-level one, noise rejection is not something that can be made a big deal about. Because it is down to the environment. But a lower self-noise level that makes up for the overall noise floor is something that you can expect on this condenser microphone.

Frequently Asked Questions (FAQs)
Self Troubleshoot before proceed any further.

⚠️Please include the test result when resorting for email support.

Is "Mic-test"/"FIFINE K670 Microphone" seen by your Windows or Mac or is recognized as unknown device?
If it is recognized and the level meter responds when you speak, but you still don't hear audio from the PC, have you selected the correct output device (computer or the mic) under the system and software setting?
(Please refer to "It's recognized, but I didn't hear any sound coming out of my Windows when I spoke/It's recognized, but no sound on my Mac. " part below).
If the computer sees it as an unknown device, have you test out on a different computer? Tried to update and reinstall the unknown driver a few times on different computers?
(Please refer to "My Windows/Mc is not recognizing the microphone" part below).

What is the threading of the microphone mount? And can it be attached to a boom arm?

The thread size of the mount is standard 5/8". To attach the mic onto a scissor arm stand with a 3/8" threading, you need to screw the 3/8" to 5/8" adapter that comes with the K670 package to the mic mount.
Which shock mount and pop filter fit on this mic?

Most shock mounts on the market are designed for microphones without a volume control.

As for pop filter, you can just find one on Amazon with the highest ranking or the most reviews. If you fancy to get a U-shaped pop filter, just buy one that fits a 48mm diameter microphone.

How to use multiple K670/K670B microphones on one computer?

We're sorry that you can NOT use multiple K670/K670B microphones on one computer. You can look at the K690 instead, which has a bi-directional and an omni-directional pattern for recording multiple person.

The name of the microphone was "Mic-test"/"FIFINE K670 Microphone", now it is "USB Advanced Audio Device". What happenned?

Please follow the detailed steps of the PDF file below (click to open) to proceed the troubleshooting of the microphone softaware update.
https://drive.google.com/file/d/11fFvfhB3wrT9wOIQvAAy0PUuqc_2T1IX/view?usp=sharing