Description

[Immersive Sound] Thanks to virtual 7.1 surround sound from the PC game headset, you have the edge on game players. Gaming you was able to hear steps or gunshot to early react, and even know your opponents are walking on land or water. PS4 headset gives you spatial bass sound hearing. The wired over-ear headphones immerse yourself into game world.
[In-Line Control] Three EQ modes give you presence in different scenes. Putting on Fifine AmpliGame headset, you can experience phenomenal sound for gaming, vivid listening for music concerts or immersive side for occasional movie watching. Volume button controller and mic quick mute with icon on the PC headset, you would not lose yourself when adjust the chat or game audio.
[Smooth Communication] Talking with teammates while online game, gaming headset with microphone helps your team further to win. Omni-directional mic delivers crisp voice and full sound quality without stuttering. The gaming headphones with microphone makes you sound like gaming in the room with your teammates. It is also easily to pull off the detachable mic when you have some snacks.
[Soft to Wear] Comfortable and lightweight headband and auricular earmuffs cushion pressure on your head and ears, also for noise canceling. Enjoy game sessions with the PC headset for computer, no much pain feeling, even if a glasses wearer. You can stretch the headband to adjust fitness. The PC headphones wired would not pinch your ears or hair.
[RGB Headset] Featured with flowing colorful RGB, the black gaming PS5 headset for PC complements your desktop setup accessories design. The RGB headset shows vivid and brilliant lights in dim aura, which completes your LED RGB fantasy. The moderate lighting, stylish and appealing, is a cool addition when video recording and live streaming scenes.
[Friendly Use] The USB headset with microphone for PC compatible with computers, Mac, PS4/5 console, gives a plug-and-play use and monitor. No need device middleman, it is ideal for home gamer. With braid material, cable on the USB headphones would not crack or wear down over time. You will not be limited by the PC tower due to sufficient cable length.
Specification

| Output Connection | USB Type-A |
| --- | --- |
| Headset Weight | 330g (with microphone) |
| Headset Frequency Response | 20Hz-20kHz |
| Headset Bit Depth | 16-bit/24-bit |
| Headset Sample Rate | 48kHz |
| Headset Driver | 50mm dynamic |
| Power Consumption | USB 5V power |
| Microphone Type | Condenser |
| Polar Pattern | Omni-directional |
| Microphone Sensitivity | -40±3dB |
| Shipping Weight | 0.6 kg |
What's In the Box?

1 X Gaming Headset with Detachable Microphone
1 X user Manual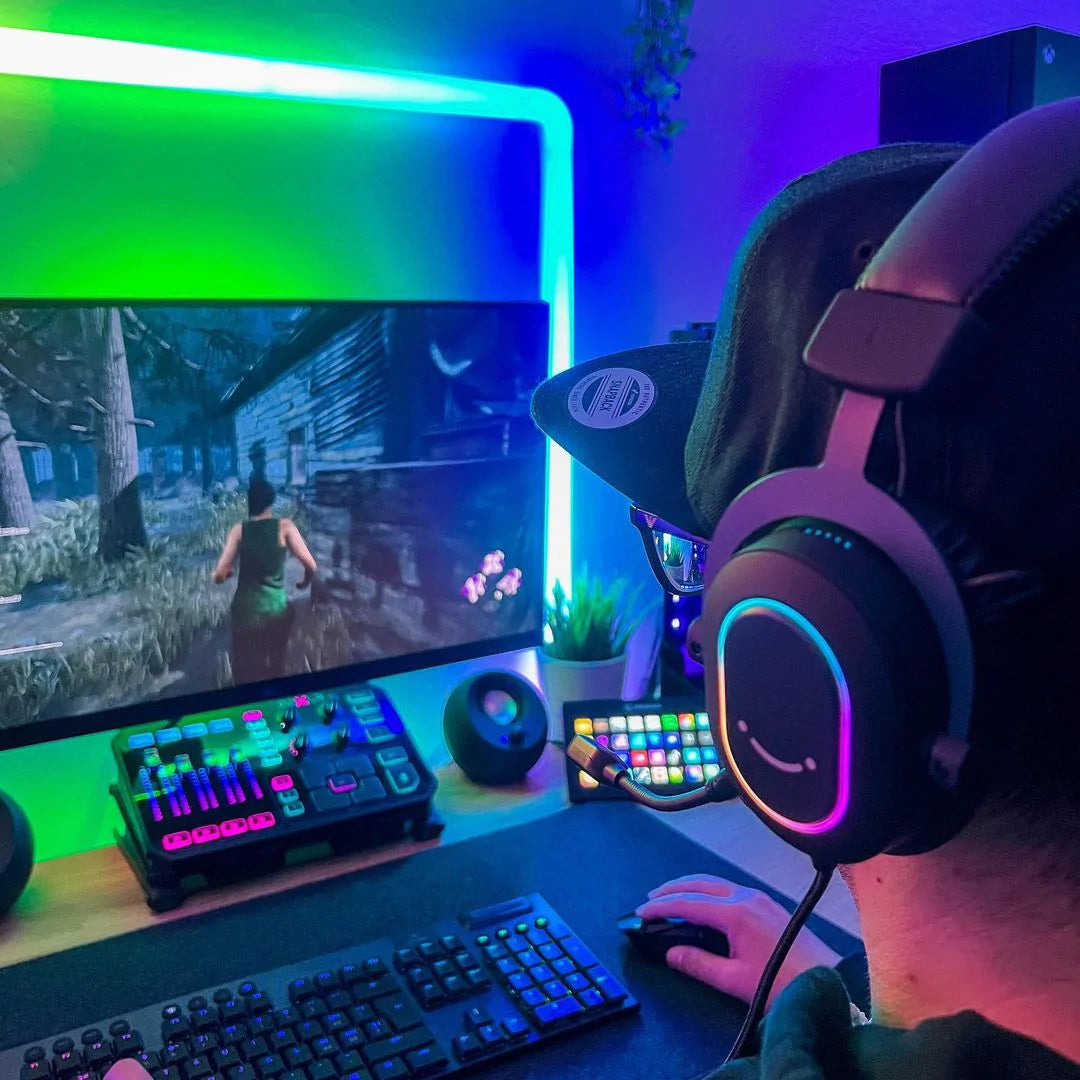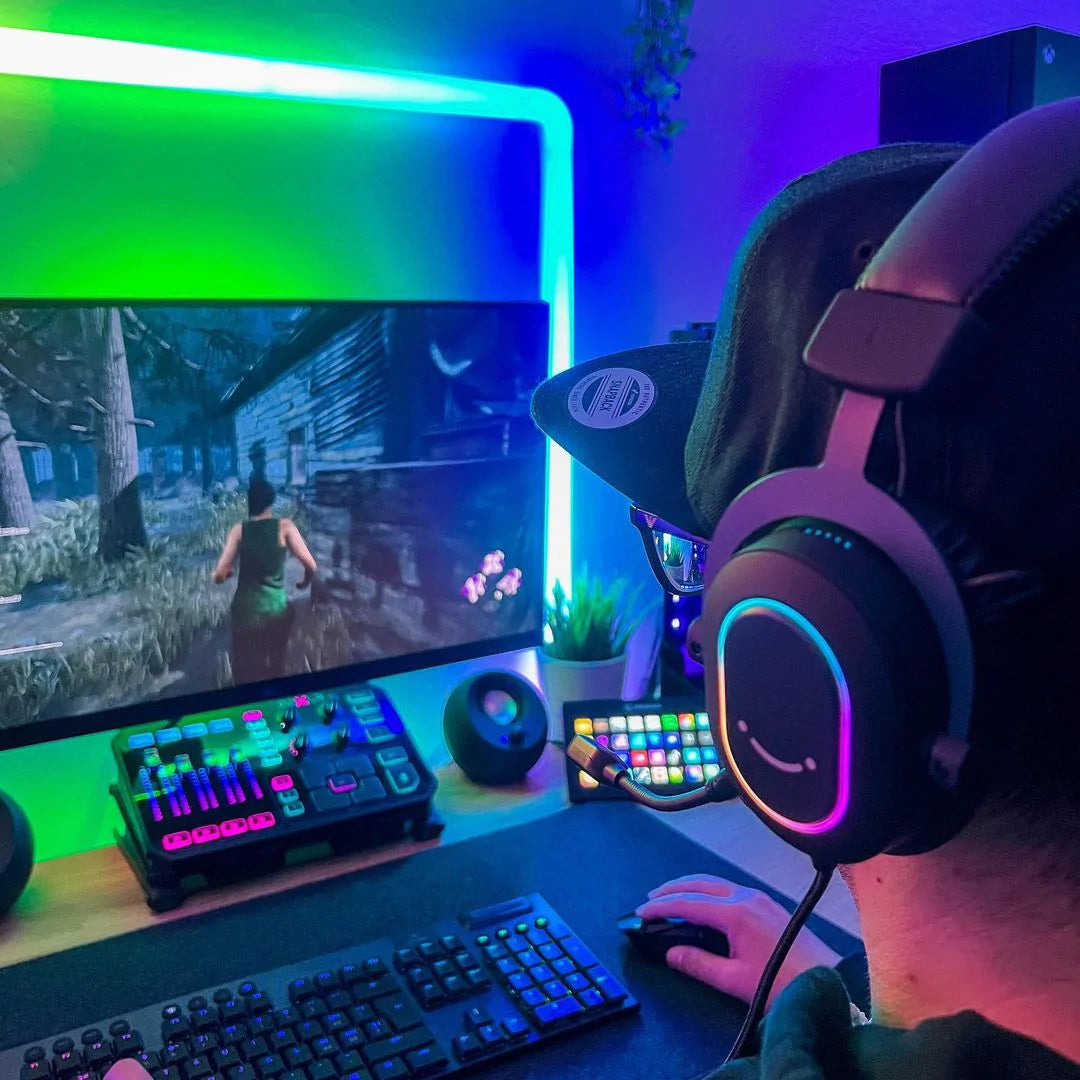 Be A Pair of Good Headphone in the First Place
You need a decent amount of highs to hear all the footsteps but without all the sibilance. The tighter bass can make powerful gunshots sound much more punchy. The voice of your squad members is most comfortable to your ears when the audio is neutrally reproduced. With all these put together, doesn't it resemble something else?

Yes, we made the FIFINE H6 headset out of the standard of a pair of good budget headphones, but colored it towards the joyful-to-hear V-shaped sound and fitted it with RGB for style and the microphone and the USB connector for convenience.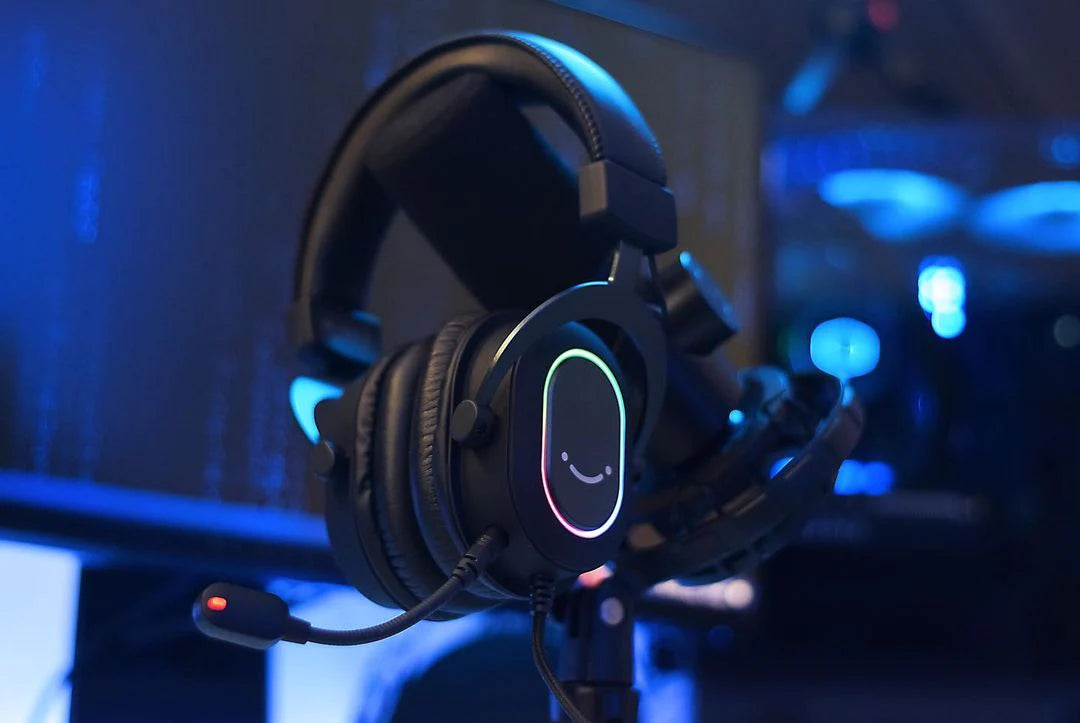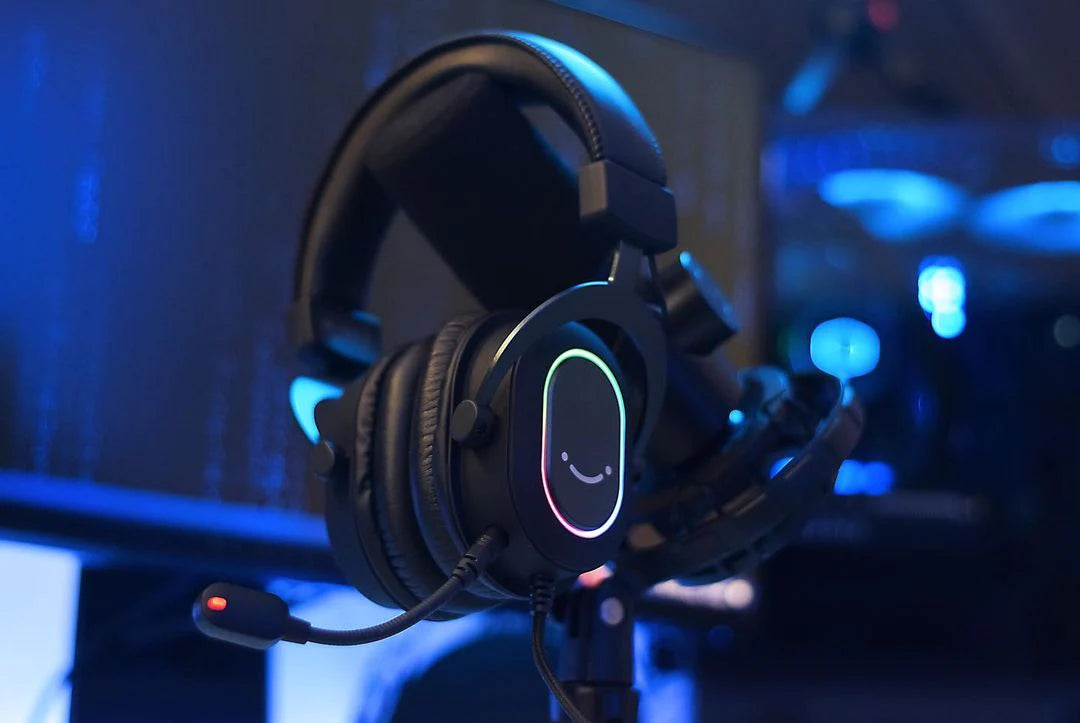 Headset Mic Sucks? Not in This Case
Literally, it is still a headset, so the microphone can not be missed. To keep in the line with the neutral output, the mic is also tweaked towards the mid-ends to pick up the most natural voice.

It is nowhere near the two common types of headset mics: one is over-boosting the highs to make the audio clipping and harsh, and the other with the overwhelming bass sounds like underwater.

The mic itself is not just detachable, but most importantly is flexible. You can fiddle with the position to cover the drawback of thin and detailless sounding rather well.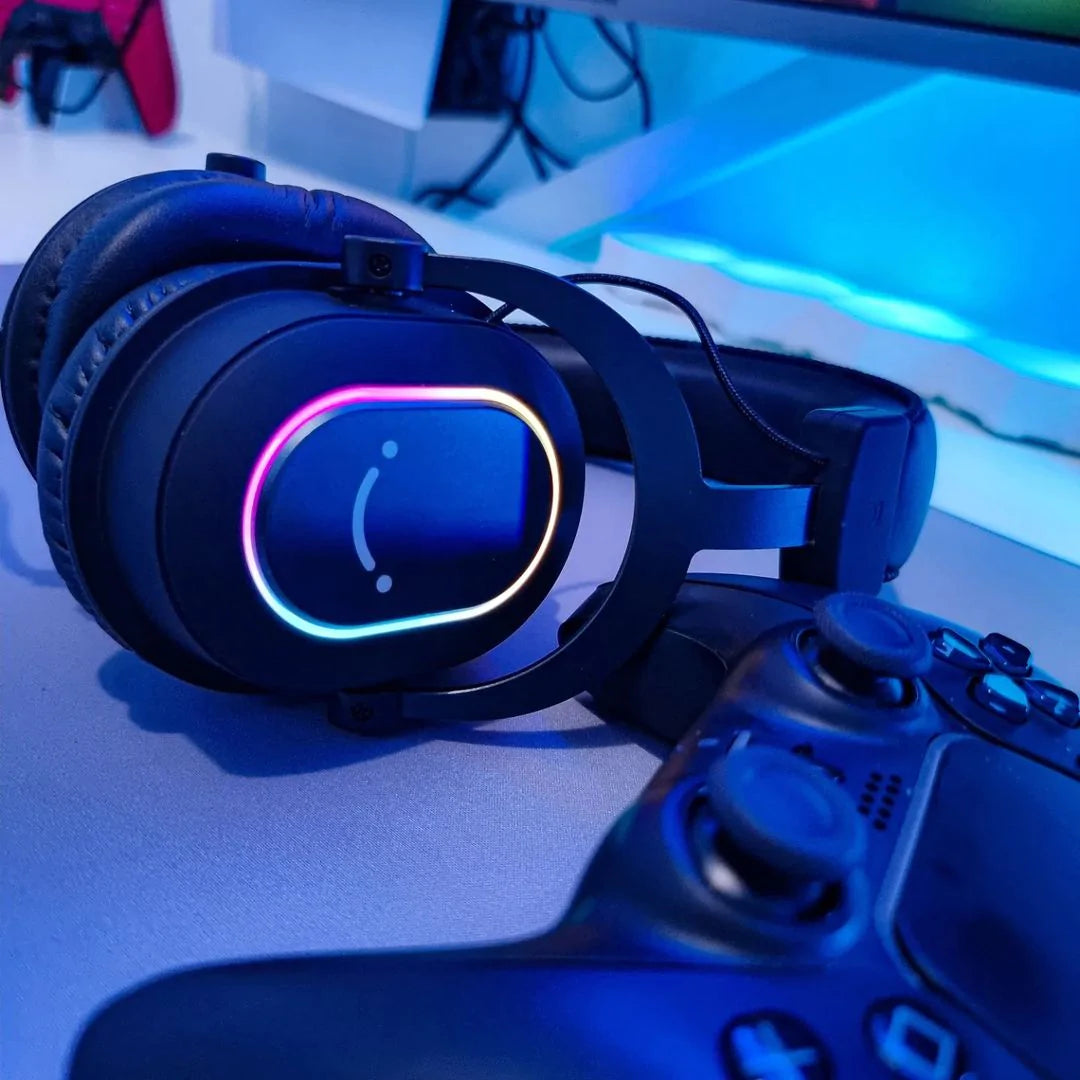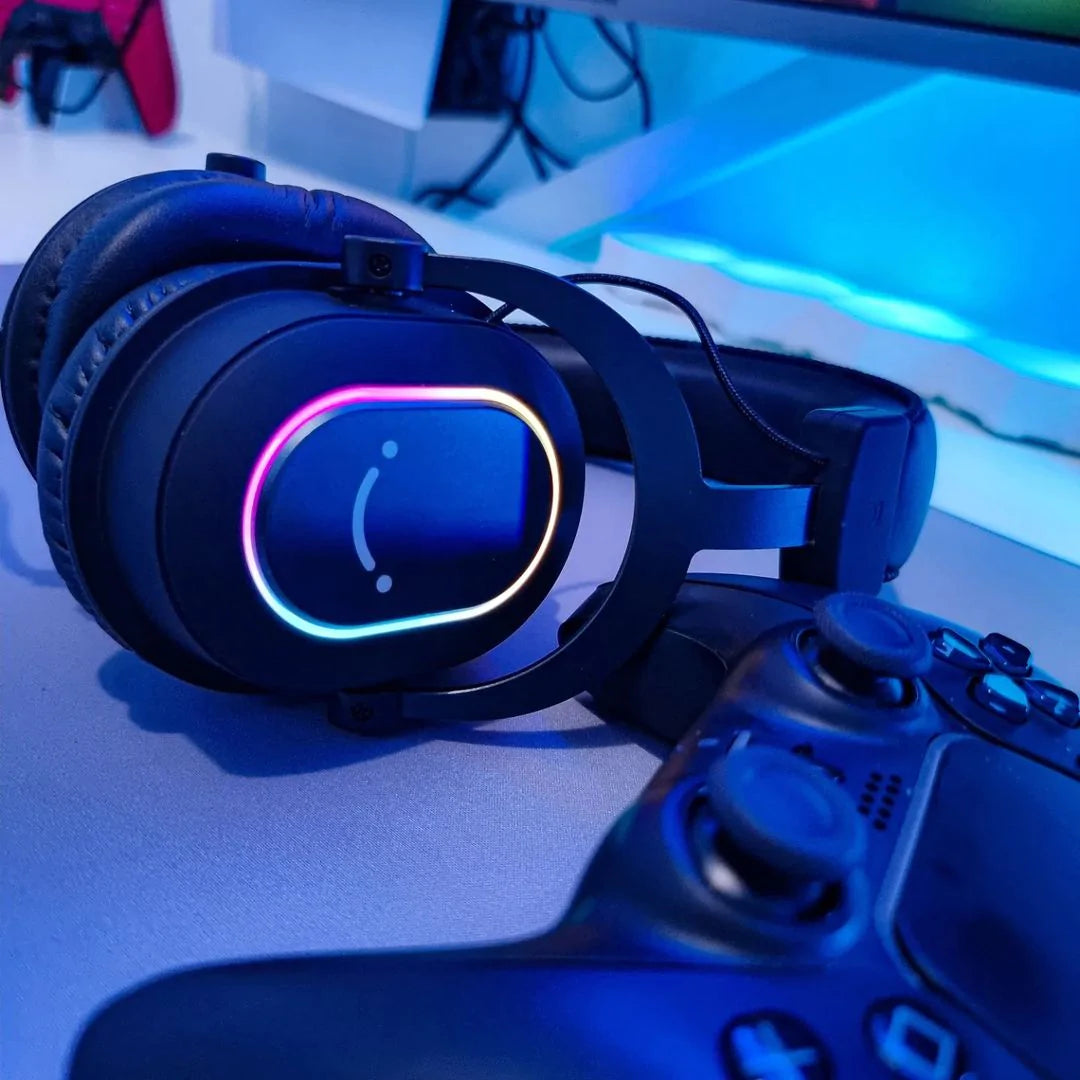 USB is still the Party-piece in the Headset World
Despite the incompatibility with Xbox console, the USB connection is actually a better choice for PC gamers or even mobile users. Because the motherboard will no longer have to do the audio processing job, which will incur much less electric noises and result in a much cleaner reproduced voice. With a proper USB adapter, you can also use it to improve the audio of your mobile game.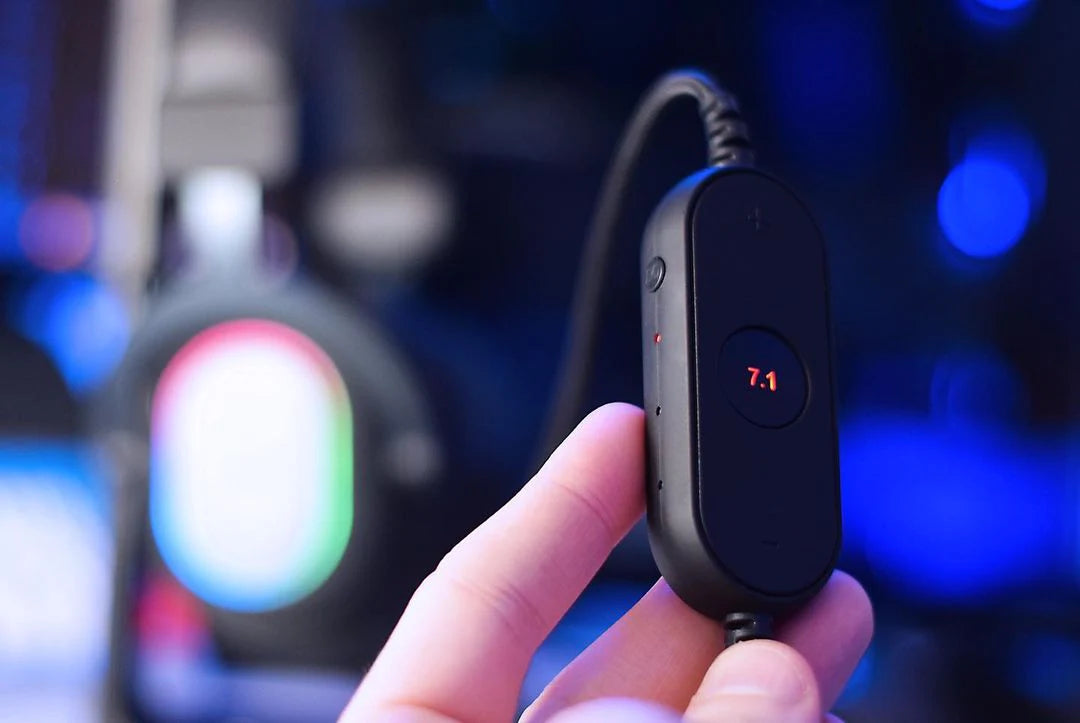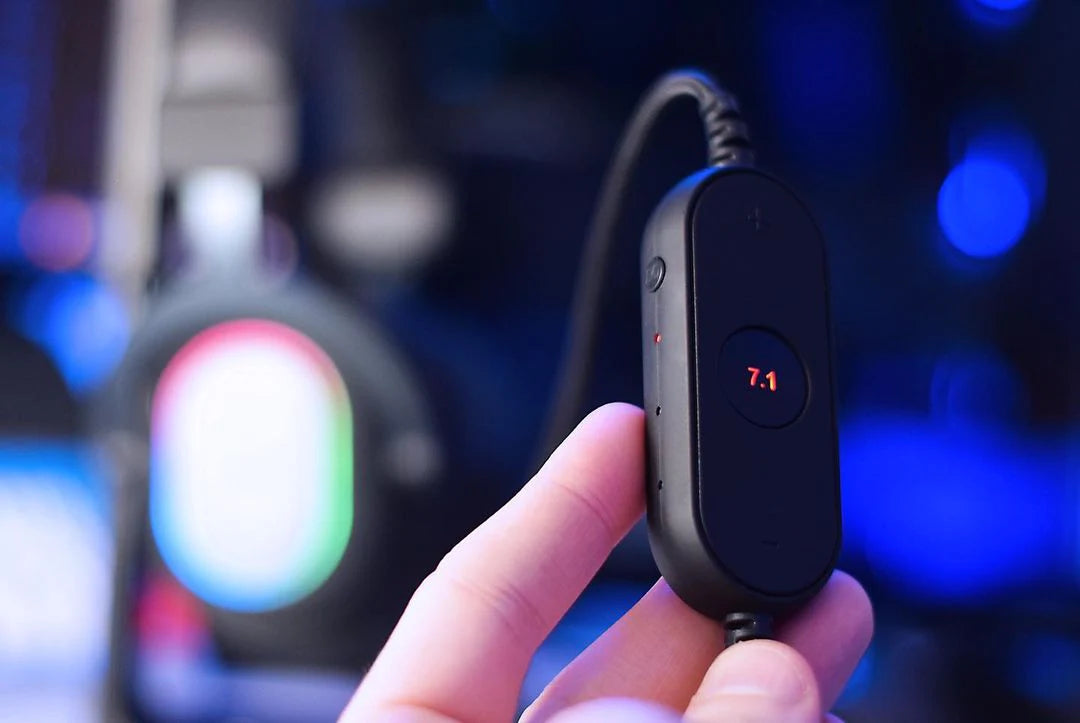 7.1 Surround Sound
Whether the 7.1 surround sound is marketing BS or not, you will definitely say yes to this feature if it comes as a standard. And there it is on the FIFINE H6 headset! Whether you can hear your enemies before they hear you or not when enabling the surround sound. All the more useful benefit it provides is that even with the closed-back design, you are not feeling like you are closed in, but feel like your audio is slightly expanded
Frequently Asked Questions (FAQs)